Lionel Messi's post match comments about referee Mateu Lahoz
What did the Argentina forward say about the referee after beating the Netherlands on penalties in the World Cup?
Lautaro Martínez put Argentina through to the World Cup semi-final when he scored the winning penalty after a thrilling 2-2 draw at the Lusail Stadium.
The game was a tough, tactical battle that saw both sides cancel each other out for 120 minutes before penalties were needed as the only way to separate the teams. Despite the action from the footballers, Spanish referee Mateu Lahoz became the protagonist as the game wore on as he dished out a record-breaking 15 yellow cards - the most in a single game in World Cup history.
Messi post-match comments
Argentina and PSG forward Lionel Messi was one player who was not happy with the Spaniard's officiating, and he came out with some scathing comments regarding the referee once the game had concluded.
"I don't want to talk about referees because then they will sanction you. But we were scared before the game because we knew what was coming [with Mateu Lahoz]," he said.
"I can't say what I think but FIFA have to look at this, [FIFA] cannot put a referee like that on this game when he is not up to the level."
Goalkeeper Emiliano Martínez, who became the hero of the shootout after saving the Netherlands' first two penalties, also said that Lahoz was "crazy, the worst referee of the tournament, he is arrogant."
"You say something to him and he talks back to you badly. I think since Spain went out he wanted us to go out as well."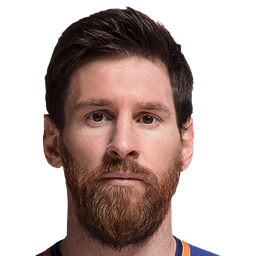 Argentina will play Croatia in the World Cup semi-final on 13 December after the European side beat Brazil, also on penalties, earlier in the day.