PREMIER LEAGUE
Manchester City boss Pep Guardiola warns clubs: "Saudi Arabia has completely changed the transfer market"
The Premier League champions wanted Riyad Mahrez to stay but were unable to prevent him from accepting Al Ahli's "incredible offer".
Premier League champions Manchester City take on Atlético de Madrid on Saturday in a friendly in Seoul in South Korea, and in his pre-match conference ahead of the game, manager Pep Guardiola spoke about one of the hottest topics in world soccer, namely the revolutionary effect Saudi Arabia is having on the transfer market.
On Friday, the news broke that City had lost winger Riyad Mahrez, a key player for Guardiola in recent seasons, to Saudi Pro League team Al Ahli. "The transfer window is open until the end of August. We are not looking for a replacement for Riyad (Mahrez) in terms of ability because every player is different. We'll see what happens with those on loan and which players stay here. We'll do something though", said Guardiola about possible signings.
Guardiola "definitely thought Mahrez was going to stay"
The former Barcelona head coach also explained how the Algerian's departure from the Etihad came about, with City recouping €30 million ($33.1 million) of the €68 million ($75 million) they paid for the 32-year-old in 2018: "We definitely thought he was going to stay here. I enjoyed working with him as a coach. We had a special relationship. He is one of the players I have enjoyed working with the most in my career. He has incredible ability. He has been a key player in the success we've had over the past five years. He is a guy who has to play every day to be happy. I totally get it. I know how difficult it was for him not to play in the FA Cup final and the Champions League final".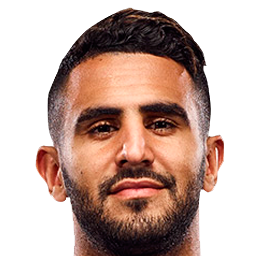 Saudi Pro League boosted by Cristiano Ronaldo effect
Guardiola insisted that the Saudi Pro League has completely transformed the transfer market as we knew it. "Saudi Arabia has changed the market. A few months ago, when Cristiano Ronaldo was the only one who had gone there, no one thought that so many top players would play in the Saudi league. In the future, there will be more and more and that is why clubs have to be aware of what is happening. Mahrez got an incredible offer, so we couldn't say, 'Don't do it.'"