Mbappé: "Real Madrid felt like it would be my home..."
In an interview with the New York Times, Mbappé talks about his renewal at PSG, his conversation with Macron and a possible future at Real Madrid.
Kylian Mbappé's decision to stay with Paris Saint-Germain became a matter of state and reached levels way beyond the grounds of the Camp des Loges or the Parc des Princes.
Emmanuel Macron, the President of the French Republic called the striker and added his bit in convincing him to stay in the French league and not accept the offer from Real Madrid which is how things transpired.
In an interview with the New York Times, Kylian Mbappé reveals details about the conversation with Macron went and how it influenced his decision. "I never imagined that I was going to talk to the president about my future, about the future of my career, so it's something crazy, really something crazy," he commented. "He told me, 'I want you to stay. I don't want you to leave now. You're very important to the country. When the president tells you that, that counts," Mbappé said.
The US daily claims that Macron took Mbappé's departure to Real Madrid for granted in the medium to long term and asked him to go later. "You have time, you can stay another little bit."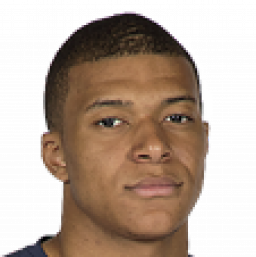 They say that when it came to the decision they "talked about everything" between his parents and his lawyer, Delphine Verheyden, and that money did not play a role in the decision. "Because wherever I go, they will give me money," he says. He took the opportunity to disassociate himself from reports that Paris Saint-Germain would give him more power over decisions about the squad. "That's not my job and I don't want to do it because I'm not good at it. I'm good on the pitch and off the pitch, that's not my role. There are a lot of people who are better than me," he said.
The Frenchman was also asked about a possible future at Real Madrid. He didn't want to get bogged down or close the door on a future in white. "You never know what's going to happen. I've never been there but it feels like it's my home or something like that," he said of the Spanish club.
Other key takeaways from the New York Times interview:
Growing up: "When you're 15 years old you have ambition. Everybody has ambition. But when it becomes a reality, it's crazy. To be honest, because I'm a young guy, I've never had any limits to my ambition.
Racism in football: "We have to talk about it, we have to stop it. I'm ready to help.
Future: "No, I want to be more than the guy who plays football, finishes his career and goes off to live on a yacht. People might think it's too much and that I have to concentrate on football. I don't think I don't. The world has changed. The world has changed.
Development: "The only thing I regret is becoming a grown man so quickly. This is the life I always wanted. It's different, but I'm happy and grateful.