Mbappé reveals his top-3 for the Ballon d'Or
The Paris Saint-Germain striker spoke to France Football after the nominations for the Ballon d'Or were released on Friday.
Kylian Mbappé is seen by many as a key favourite for the Ballon d'Or podium along with his France teammate and Real Madrid player, Karim Benzema. The PSG striker spoke to France Football on the day when the announcement of the list of the 30 nominees was released by the French publication.
"How many players do you think they can win from those on the list? "For many players, being on the short-list is already a big win and something of an achievement. It happened to me when I started", stated the PSG forward.
Benzema, Mane and Mbappe podium
Upon being asked for a top three, the French striker replied: "I would say Benzema, me and Mané."
The 23-year-old Frenchman sees his Real Madrid compatriot conquering the prized award for the first time.
"He is 34 years old, he has just had the season of his life, he wins another Champions League and is often decisive? In Karim's place, if I don't win it, I'll stop thinking about the Ballon d'Or forever!" said Mbappé to the magazine who are behind the award.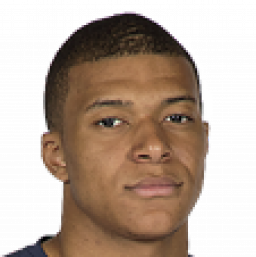 The Ballon d'Or, will be awarded on 17 October in Paris this year, changed its format for this edition: it no longer crowns the best player of the calendar year but of the sporting season, prioritizing "individual performances" and the "decisive and impressive character" of the candidates.
Mbappé, on target 39 time during the 2021/22 season providing 26 assists with his team in competitions, however failed to conquer the Champions League. Benzema won the coveted Uefa UCL and LaLiga, while Sadio Mané won the African Cup with Senegal, the English League Cup, the English Cup and reached the final of the Champions League with the 'Reds'.
For the first time since 2005, seven-time Ballon d'Or winner Leo Messi is not among the 30 nominees.