PSG
Former PSG player slams Messi: "He doesn't care about taking PSG forward"
Rothen doesn't believe that PSG should offer Messi a new deal.
Lionel Messi's contract renewal is one of the hottest topics in world football at the moment. The Argentinian star is coming to the end of his contract with Paris Saint-Germain and he is likely to sign a new deal to stay in Ligue 1.
After his success at the World Cup in Qatar and his excellent performances as captain of La Albiceleste, his future is bright despite the fact that he is already 35. Messi's renewal is the main objective of Nasser Al Khelaifi and Luis Campos as they know the impact of having the Argentinian star in their squad.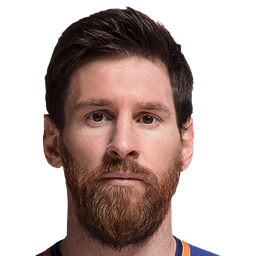 However, not everyone in France agrees with this extension of Messi at PSG. One of those who has taken a stand against it is Jerome Rothen. The former French player says it would be a good way to make savings, with Financial Fair Play soon coming into play.
"The Messi extension is bullshit. Managing MNM is complicated. Then there is the issue of payroll. We saw PSG blocked by Financial Fair Play. Because the payroll has skyrocketed. Now they have the opportunity to save a large sum of money because Messi's salary is substantial and strengthen the squad," he said during his French television broadcast.
Rothen added: "It's a very bad idea to keep Messi on. Messi doesn't worry about taking the club forward. He doesn't want to thank the fans, he puts his head down and goes to the dressing room. Even when he celebrates his goals, his name is chanted, but he never makes a nice gesture of thanks to the fans," he said.