MLS
Messi MLS move sees Inter Miami Instagram followers rocket
The Rosario born striker is set to join the MLS side when his contract expires with PSG at the end of the month.
Leo Messi is still big,big box office and the reaction from fans across the world to his move to MLS side Inter Miami is testament to that.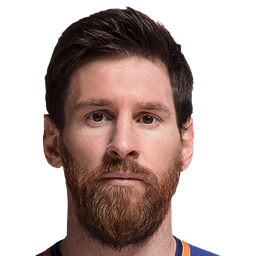 Despite the fact that the Argentine will not officially be a Miami player until 1 July with his current PSG contract officially expiring on 30 June, fans Stateside have snapped up every ticket for all the remaining home and away Inter Miami games with many anxious to see the man from Rosario at close quarters.
Sales of the black and pink Inter Miami shirts bearing the Argentine's name are set to pulverize existing MLS records with the likes of Beckham, Zlatan, Thierry Henry and Chicharito holding previous accolades.
Social media impact
On the day prior to the news breaking that Messi was destined for MLS, Inter Miami (one of the newer teams in the league) had an Instagram following of one million followers. In the 48 hours since Messi admitted that he was set to play for the Florida based side, that number of followers has rocketed to 6.5 million.
The club has seen a similar trend across their Facebook, Twitter and TikTok accounts with the various platforms securing 235,000 followers per hour following the news that the mercurial striker is MLS bound.

PSG ship followers
Upon the news that the Rosario born striker would no longer remain with the Ligue 1 side, the inverse happened on the official PSG Instagram account with more than 3 million followers abandoning the French team as the account dropped from 70.4 million users to 67.8 in the space of 48 hours.
Messi is expected to make his Inter Miami debut for the Herons in the Leagues Cup clash against Mexican giants Cruz Azul. The game scheduled to take place at the DRV PNK Stadium on July 21 sold out in a matter of minutes with the club studying the possibility of moving the fixture to the 65,000 Hard Rock Stadium, home to NFL side Miami Dolphins.