EUROPA LEAGUE
Mourinho takes Dybala and Spinazzola to Budapest
The Argentine is still recovering from injury but travels to Budapest along with Spinazzola ahead of the Europa League final against Sevilla.
Paulo Dybala is heading to Budapest. Following a harsh challenge from Atalanta's Palomino at the end of April, the Argentine has been out of action from the subsequent ankle problem and has only managed 19 minutes of action over the past six games for AS Roma in Serie A.
The 29-year-old finally paid heed to the Roma medical team in sitting out the past few games in a bid to be match fit for the Europa League final. It remains to be seen how much playing time the Argentine will manage and Mourinho may use the midfielder as an impact substitute at some point during the Budapest final.
Dybala is set to play in his 16th final of his career and has bagged 16 goals and delivered eight assists this season.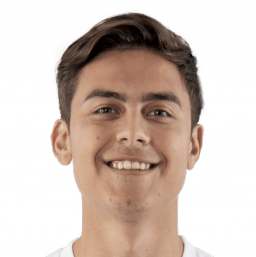 More details on his fitness level are expected to be revealed by Jose Mourinho when he faces the media ahead of the game although in the last few hours the Portuguese coach has filtered positive news relating to both Dybala and Spinazzola with the Italian international now recovered from the muscular problem he suffered against Leverkusen and could also appear among the starting 11.