REAL MADRID
Nacho goes from strength to strength at Real Madrid
Nacho continues to be reliable for Real Madrid.
When the going gets tough and Real Madrid are challenging for titles, Nacho is always there. It doesn't matter how many signings come in and relegate him to the bench (Alaba and Rüdiger), the 33-year-old is always ready and always performs extraordinarily well.
Strong since World Cup
This season is an example of a trend that is repeating itself season after season. Before the World Cup, Nacho had only played 414 minutes, 18th in the squad; he had four starts from a possible 21, not even a fifth of the minutes. So much so that, for the first time, a one-club man like the defender, with almost 22 years of service, harboured doubts about his future at the club.
"It's not about Madrid giving me more years or more confidence, it's about being important. In the beginning, I wasn't," said Nacho. But after Qatar he has turned his situation around and in 22 games, he has started 16 and is sixth for minutes played (1,541′), behind only Vinícius, Antonio Rüdiger, Fede Valverde, Eduardo Camavinga and Thibaut Courtois.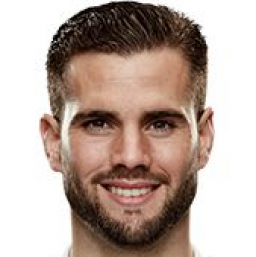 It's been a common trend in the ten seasons he has been in the first-team squad, where he made his debut in April 2011 as a Castilla player. As the seasons progress, his prominence increases. The months from January to May are the months in which he plays the most for Madrid. March is the most.
In five of the last six seasons, Nacho has ended the season with more than or close to 2,500 minutes. He only missed out in 2019-20, his worst season, when he was down to 685′. But he made an important contribution, scoring the goal he scored in Valladolid (0-1). In 2020-21, under Zinedine Zidane, he played almost every game from February on and last year, with Carlo Ancelotti, although he did not reach the same levels of prominence, in the Champions League he was fundamental on the path to the Champions League triumph.
Spain call up
This season, after starting without being a prominent member in the side, Nacho has once again been called to action and he is on his way to reaching the 2,500 minutes mark (he has 1,955 minutes) and has deservedly been called up to the Spain national team after four years out.
Nacho not in the squad against Valladolid
After the international break, there will be time for him to rest. The defender picked up his fifth yellow card at Camp Nou and will have to serve a one-match ban on Sunday against Valladolid. He will miss out after 19 consecutive games of playing time. Ancelotti has used him in all four positions at the back this season. He started in both centre-back positions, then moved to right-back and in recent games has been useful at left-back, the position in which José Mourinho gave him his first start on 23 April 2011 at Mestalla.