SAUDI PRO LEAGUE
Neymar leaves PSG to join Al-Hilal
After six seasons at PSG, the Brazilian forward is joining Al-Hilal in the Saudi Pro League on a mega-money deal.
Neymar's time at PSG has come to an end. The French club have announced the sale of the Brazilian star to Al-Hilal, where he will earn €100 million per year ($110m) on a two-year deal. The transfer fee is worth €90 million fixed plus €40 million in variables and another €10 million, which could take the total fee to €140 million ($153m).
Six seasons at PSG
Neymar landed in Paris in 2017, with PSG paying Barcelona €222 million. His ongoing injuries, particularly to his fifth metatarsal and right ankle, coupled with internal problems in the dressing room, were triggers for him to come nowhere near winning the Champions League in his spell at the club.
In 2020, PSG managed to qualify for the Champions League final with Neymar, who was in the best moment of his career, although it was not enough to beat Bayern in Lisbon.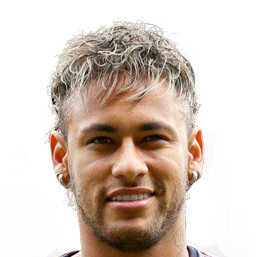 There were many internal problems, continuous injuries and a lifestyle that generated questions in Paris. In 2019, two years after signing for PSG, Neymar forced his way back to Barcelona. The club, however, closed the doors on a move, despite having removed him from the first team during the month of August and having threatened to leave him in the stands.
Angry PSG ultras
In 2022, Neymar unilaterally renewed until 2027, despite the fact that PSG's idea was to sell him. He was smart and decided to remain linked to the capital club for two more years. In 2023, after another season to forget, Neymar decided to move on after a hundred ultras gathered in front of his home to angrily ask him to leave Paris.
Neymar's sale, for €90 million, is the highest in PSG's history, surpassing the €40 million paid by Valencia for Goncalo Guedes. PSG will receive a significant amount of money that will serve to balance the accounts in the Financial Fair Play for the next financial year.
PSG's farewell message
"It is inevitably difficult to say goodbye to a legend of the Club, which Neymar will be forever," said Nasser Al-Khelaïfi, Paris Saint-Germain president. "I will never forget the day he arrived at Paris Saint-Germain, nor what he brought to our club and our project over the last six years. We have experienced extraordinary moments and Neymar will always be part of our history. I would like to thank him and his family. We wish Neymar all the best for the future and his next adventure."