SOCCER
Pelé and his secret passion for becoming a goalkeeper
According to former teammates, Pelé was such an exceptional goalkeeper that Santos had no back up between the sticks.
It might seem logical to say that a striker who scored 1283 times in his career was a goal lover. Goals are the name of the game in soccer and any attacking player who has ever played the game probably spends most of their life obsessing over sticking the ball in the net. But in Pelé's case, his passion for the goal was such that he didn't only take pleasure in putting the ball in the net, he also loved keeping it out of it. This is the story of 'Pelé the goalkeeper'.
Pelé: Santos' substitute goalkeeper
It should be said right from the off that goalkeeping was not simply Pelé's idea of fooling around. According to former teammates at both club and international level, Pelé was an exceptional goalkeeper. So much so, that the Santos sides of the 1950s, 1960s and 1970s, with the likes of Gilmar, Manga, Cláudio and Lalá in goal, didn't have a substitute goalkeeper on their roster for years. Why? Because Pelé was their number two.
O Rei would always stay behind after training to practice his goalkeeping, running through the basics of the role with his teammates. And although he played as a goalkeeper only four times in official matches, his ex-teammates say that he wore Santos' number one jersey (and that of some of their rivals) on many more occasions.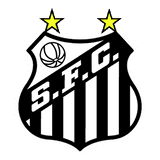 "When we were on different tours around the world, especially in Africa, sponsors asked Pelé to play in goal for their teams in the second half. It was funny, but he loved it," recalls ex-Santos right-back Lima, who has written a memoir about his time at the club and has dedicated a whole chapter to 'Pelé the goalkeeper'. "Whenever we had a kickabout, Pelé was always in goal and it was impossible to get him to play outfield. He got really angry, he was obsessed with it," the Santos legend reminisces.
Pelé "would undoubtedly have been Brazil's starting goalkeeper
Another of his former club teammates, ex-Santos goalkeeper Lalá, goes even further when talking about Pelé's ability between the sticks, claiming that O Rei "would undoubtedly have been the Brazilian national team's starting goalkeeper" if he had changed position. "He was incredible in goal, unbelievable. That's no exaggeration, he did all the basics perfectly."
Of the games that Pelé played in goal, the most iconic was against Grêmio in the semi-finals of the Taça Brasil in 1964. Santos had won the first leg 3-1 in Porto Alegre and a draw in São Paolo would be enough to take them through to the final. But Grêmio produced a stunning fightback and themselves went 3-1 ahead until Pelé came to the fore, netting a hat-trick to put Peixe back in the driving seat. In the 84th minute, the referee sent off Gilmar and Pelé was forced to go in goal. And his performance can be summed up by the headline in the Gazeta Esportiva newspaper the following day: "Pelé, a superstar with the ball at his feet and in his hands."