SOCCER
Pelé and New York Cosmos: from bankruptcy to legacy
The Brazilian legend came out of semi-retirement to spend three seasons playing for New York Cosmos. He made his debut on 15 June 1975.
Pelé joined New York Cosmos for financial reasons. It had been a while since he had hung up his boots - his last game for Santos was on 2 October 1974 - a Paulista match against Associação Atlética Ponte Preta which Santos won 2-0. Pelé left spectators, the referee and his own team mates stunned when he suddenly grabbed the ball with both hands, dropped to his knees on the centre spot, arms outstretched and turned to face each side of the ground.
He got to his feet, whipped off his shirt and completed a lap of the pitch to a standing ovation. It was his way of saying goodbye as over 20,000 Santos applauded enthusiastically from the stands.
After football, his idea was to lead a quiet, simple life in Brazil with his wife and two sons. But he was soon forced to rethink his retirement plans, as he himself recalled in his biography Pelé: A Importância do Futebol published in 2013. Pelé described the moment when he received a surprise visit from his accountant. "I remember the moment he entered the house as if it were yesterday. He was sweating profusely. He was pale, he looked like he was about to faint. I could tell something was wrong so I made a little joke: How many million have we still got?'. I nearly had to call the doctor when he replied: 'Look, this is very difficult…'". Pelé was about to find out that all his money had gone, he was broke and on the brink of bankruptcy.
You might also enjoy
There was no alternative than returning to football, come out of semi-retirement (he had occasionally taken part in unofficial, practice matches with Santos. Pelé had lost practically every single one of the 41 properties he had invested in - they had been seized by banks after a serie of ill-advised investments by at least six companies that had been badly run and building up debts since the end of the 60s.
Aged 33, a three-time world champion with Brazil, and now Pelé found himself in a critical situation. He had to get back playing. Salvation came from an unlikely source, one of the few countries in the world were football was considered a minority sport: the United States.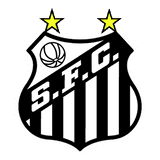 The man responsible for convincing Pelé to move to the United States was British businessman Clive Toye, a shareholder at the New York Cosmos and one of the major investors with a dream of popularising soccer in North America. Toye had been trying to persuade O Rei since 1971 - quite a task seeing as the Brazilian had already rejected offers from Real Madrid and Juventus. "Never… NEVER will I play for another club, other than Santos," Pelé would repeatedly tell his close friends. But Toyes kept insisting. He met with Pelé several times between 1971 and 1974, when the player was travelling around the world campaigning for João Havelange in his bid for the FIFA presidency. The answer was always the same, a polite "No". Up until 27 March 1975, when his mind was made up for him.
Triumphant debut
Pelé was in Brussels with a several international stars for a friendly. He already knew that he was on the brink of financial ruin when he came across Clive Toyes in the lobby at the G.B. Motor Inn hotel. Even so, he still thought about turning the offer down again but this time, he was convinced to at least listen to Cosmos' offer. He couldn't believe what the New Yorkers were offering - a contract for 2.8 million dollars. No sportsman in history had received a salary of that magnitude, it was far more than Kareem Abdul-Jabbar, the highest-paid player in the NBA was earning - 450,000 dollars a year.
Pelé was 34 and hadn't played a competitive match in eight months. He made his debut on 15 June 1975, celebrating the event with a goal and an assist as the Cosmos played out a 2-2 draw with the Dallas Tornado. He ended his first season with five goals and four assists in nine games. He improved on those figures in his second season, finishing with 15 goals and 19 assists in 24 games and in 1977, his final year with the Cosmos, he scored 17 goals and led his team to the NASL title, the North American league crown. Three successful seasons in North American soccer which helped to save him from financial ruin and enhance his legendary status.
A sports pioneer in the United States
Pelé caused an authentic sporting revolution in the United States. The Cosmos tripled their attendance figures, broke television audience records and the franchise attracted big stars such as Johan Cruyff, Franz Beckenbauer, George Best, Carlos Alberto and Chinaglia. Their arrival paved the way for other, European players who were enticed into crossing the Atlantic to play in the US. Real Madrid legend Raúl González also starred for the Cosmos between 2014 and 2015.
Today, the level within MLS continues to increase with every year. Gareth Bale was the latest big name player to make the switch to North American football. In 2023, Leo Messi, whose contract will be up, could be the next. Looking further ahead, in 2026 the country will host the World Cup alongside Canada and Mexico - an event which will help soccer's development in the continent. At Qatar 2022, the USMNT enjoyed a decent campaign, ending being eliminated by the Netherlands in the Round of 16.