FC BARCELONA
Raphinha sends message to Vinicius Junior on his vest - what did it say?
The Barcelona winger was seen wearing a message on his vest in support of Vinicius Junior, who was racially abused in a recent LaLiga game.
After Vinicius Junior was racially abused in the LaLiga game against Valencia CF last weekend, the world has come out in support of the player who has seen a shocking upturn in abhorrent, racially-charged insults aimed at him across the season.
Raphinha, Barcelona's Brazilian winger, is the latest player to publicly support Vinícius, who was also shown a red card in the game for a separate issue. The player was seen, in Barça's recent loss to Real Valladolid, wearing a vest with a message on the front, aimed at the player.
What did Raphinha's vest say?
"As long as the colour of your skin is more important than the shine in your eyes, there will be a war", Raphinha wore as he paraded around the Estadio José Zorilla, incidentally or not, one of the grounds at which Vinicius has received racist abuse this season.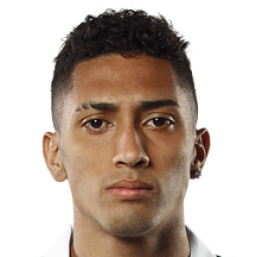 The RFEF have rescinded Vinicius' card and partially closed Mestalla
In a move that is surprising in the sense that it actually exists, the Spanish Football Federation have ordered Valencia to close their Mario Kempes stand in their Mestalla stadium for five games, the place in which the racist incident occurred. The club have also been forced to pay a €45,000 fine.
Vinicius, as mentioned, was awarded a red card after an altercation with a Valencia player at a later stage of the game. It has now been rescinded.