PREMIER LEAGUE
Raúl Jiménez back to his best in Wolves' victory over Tottenham
The Mexican entered the field on 29 minutes, replacing Diego Costa in the Wolves lineup.
Little by little, the Raúl Jiménez we all remember is returning. The Mexican striker played 60 minutes in Wolverhampton's 1-0 victory over Tottenham Hotspur in the Premier League. Julen Lopetegui opted for Diego Costa as the starter, but the Brazilian was forced off in the first half, making way for the former Club América striker to take to the field.
In a very tight match in which both teams sought not to make mistakes instead of taking risks, Mexican National Team forward chose to appear. On minute 82, Jiménez received the ball on the edge of the area, set himself up and hit a well-struck shot that Forster saved. Luckily, the ball bounced in the way of his teammate, Adama Traoré, who finished the job and put the ball into the back of the net.
Raúl's impact in the side is growing
In the 1-1 draw against Fulham, the Mexican provided the assist for Pablo Sarabia and little by little he is recovering his old self in the Premier League. In fact, Jiménez has outperformed Wolves' other forwards such as Diego Costa and Matheus Cunha on several occasions so far this campaign.
With the victory over Spurs, the team took a huge leap forward in search of salvation. At the moment, Wolves are 13th in the table with 27 points, five behind Leeds United, the team on the edge of the relegation zone.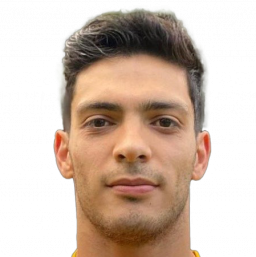 Premier League 2022/2023
*Data updated to date Mar 4th, 2023