MEXICO
Raúl Jiménez backs Mexico coach Jaime Lozano
The Fulham forward does not regret going to the 2022 World Cup with Mexico.
Raúl Jiménez continues to voice his support for Mexico boss Jaime Lozano to lead the country into the 2026 World Cup.
"Historically it has been better with a Mexican coach, but I don't think that has much to do with it. In your club, how many times do you have a Mexican coach? You are used to working with foreign people, team-mates and coaches alike. Imagine if there were only Mexicans in the league, there isn't that competitiveness. We want everything to go well. We have to give Jimmy (Lozano) confidence now, and support him," says Jiménez.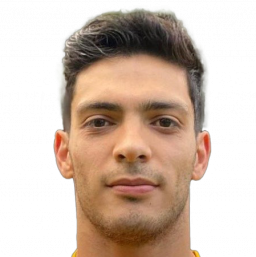 No World Cup regrets
In an interview for Claro Sports, the striker admitted that he does not regret having attended the Qatar 2022 World Cup, despite the criticism about his physical condition and the injuries that could have diminished his performance.
"I would risk it again to be in Qatar. It is not a decision I regret. I felt good and if they tell me that I'm there to play, obviously I'm going to go. In the end, I didn't have the minutes I would have wanted, but it's also something I was aware of," he added.
Competition for places with Mexico
Jiménez also discussed his Mexico team-mates and the competition for places in attack with Henry Martin and Santiago Giménez. "They are two great players, who are in form. I just saw Santi has renewed with Feyenoord and Henry, who is doing very well at América. I wish them all the success in the world. It is always good to have that internal competition," he concluded.