Raúl Jiménez undergoes surgery, to miss the Nations League and Gold Cup
The striker complained of pain to his right leg after the friendly against Guatemala. He has undergone an operation and will miss both of this summer's tournaments.
With less than five days to go before the start of the CONCACAF Nations League, Mexico have been preparing for the tournament with a series of friendly matches. Diego Cocca's men will face their staunch rivals, the United States in the semi-finals on Thursday. For the coach, the game will be his first major test since he took over the reins of the national team at the beginning of the year.
Not everything has been going smoothly for the Mexico boss, who is without players such as Hirving Lozano (absent due to medical issues), as well as Víctor Guzmán, who was left out of the list due to technical decision. Now he will be even more limited in attack with the news that Raúl Jiménez will miss all of this summer's engagements.
According to reports by journalist Gibran Araige, Jiménez quit the Mexico camp one day before the team's second friendly against Cameroon, after suffering a muscular problem affecting his right leg in Wednesday's game against Guatemala. The Wolves forward had put Mexico ahead from the penalty spot in the 2-0 win over Guatemala.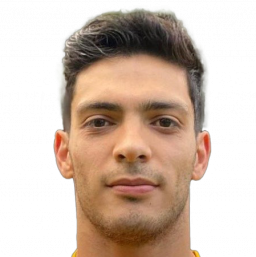 Jiménez was unable to take part in subsequent training sessions and underwent a series of tests and studies to determine whether he might require surgery or not.
An old injury resurfaces
Jiménez has suffered various problems with his right leg over the past few months, due to the ongoing pubalgia issue he has had to put up with during this season's league campaign with Wolves. He has missed 16 games as a result, caused him to lose continuity in Julen Lopetegui's team. In total, he made 15 appearances in the Premier League last season, eight of them in the starting line-up.
Losing the striker is a blow for tomorrow's friendly against Cameroon and the Concacaf Nations League, but Jiménez is also expected to miss the Gold Cup, which scheduled to take place from 16 June to 16 July.