REAL MADRID
Real Madrid set to complete loan deal for Espanyol striker Joselu
The Espanyol striker will join Real Madrid on loan.
Joselu will be the first player to join Real Madrid this summer. As a result of Espanyol's relegation, the 33-year-old can leave on loan if a team matches the salary he earns at the Catalan club. The deadline to execute the clause is 10 July and Madrid are not prepared to wait to find the backup that Karim Benzema has lacked in recent seasons.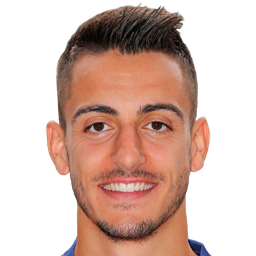 Real Madrid return
The loan deal will see Joselu return to what was his home for two seasons. The striker played for Castilla for two seasons in Segunda B, in 2010-11 and 2011-12. In the second of those two seasons, the reserve team earned promotion to the Second Division and Joselu was the team's top scorer with 19 goals.
During his time at Madrid, he even made his debut with the first team under José Mourinho. He played six minutes in the 8-1 thrashing of Almería on the last day of the 2010-11 season and 12 minutes in the second leg of the Copa del Rey round of 32 against Ponferradina (5-1) the following season. The German-born forward scored in both games.
Real Madrid-Espanyol link
With this deal for Joselu, Real Madrid and Espanyol aim to begin an era of active collaboration between the two clubs. It is expected that, in return, Madrid will loan Espanyol a number of academy players this summer to help the team in their goal of returning to the top flight at the first chance.