REAL MADRID
Real Madrid reportedly open contract talks with Eduardo Camavinga; €1 billion release clause
The Frenchman has won both LaLiga and the Champions League since his arrival. Reports say Real Madrid want to reward him for his performances.
Good things come to those who... play football really well. Reports suggest that Eduardo Camavinga and Real Madrid have opened preliminary contract talks after his strong performances that could see his release clause rise to €1 billion. The Frenchman signed for Madrid in 2021 for around €31 million but that fee would be blown out of the water should the two parties find an agreement.
Camavinga won the LaLiga title and Madrid's 14th Champions League in his first season at the club and became a crucial part of the team towards the end of the campaign, stepping in for older midfielder stalwarts such as Modric and Kroos and bringing much-needed energy to the team. The Athletic have now reported that his impact on the side has meant Real Madrid are now even more keen to tie him down to another year, or possibly even two. His current deal, signed in 2021, lasts until 2027, but nevertheless Los Blancos are well aware that they have a special player on their hands.
Camavinga's impressive performances
The report says that club manager Carlo Ancelotti is impressed with the player's attitude and in particular when it comes to extra individual fitness work and he has impressed many people at the club.
The centre-midfielder also surprised everyone at the World Cup when he was brought on by manager Didier Deschamps as a left-back, but since then, Carlo Ancelotti has used the player in defence on multiple occasions, especially due to Ferland Mendy's injury that has kept him out of action since the World Cup ended. Whether in midfield or on the left of defence, Camavinga is definitely one player that Real Madrid will want to keep around for the future.
Camavinga is building on already fantastic numbers
The young Frenchman is on track for another extraordinary season: all of his numbers have improved on an already impressive debut season for Madrid. Ever since scoring on his club debut against Celta Vigo, Camavinga has shown the class needed to run the Madrid midfield with a sense of trust that only normally comes from the most experienced of players. Granted, the player is still young as has made mistakes that have been costly for the side, but strong performances against some of Spain's and Europe's best over this season and last show that he has the potential to be a key member of Los Blancos' squad for the long-term.
His numbers (via Sofascore) show that he is building on a very successful first season and is primed to outdo just about every figure and statistic from the previous campaign. His goals and assists, as a defensive midfielder and left-back, were never going to be that high but the solid, all-round improvement shows that Ancelotti has a player he can trust to take control in the biggest games of the season, with or without Kroos and Modric.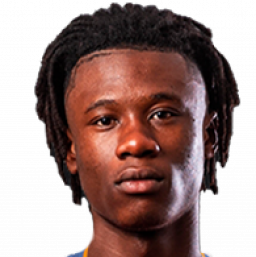 LaLiga Santander 2022/2023
*Data updated to date Mar 21st, 2023