PREMIER LEAGUE
Reports suggest Manchester United are keen on signing Barcelona forward Ansu Fati
The press in Catalonia has revealed that the winger is wanted by Erik ten Hag to bolster his squad.
Ansu Fati (20) is reportedly wanted by Premier League side Manchester United in what would be an astonishing coup for Erik ten Hag and his Premier League project. The forward, who was born in Guinea-Bissau but moved to Spain when he was 6 years old, is said to be "a priority" for the English club should Barcelona entertain the possibility in the summer market.
Barça have struggled with financial problems over the past few years and as such have had to find ways around restrictions, mainly President Joan Laporta's 'levers', in which he sold off future assets of the club for money in the here and now, which allowed them to stay competitive. Ansu has seen his minutes limited this season due to the good performances of the rest of the squad as well as various injuries that have sidelined him for periods of time.
Xavi's tinkering with the team has finally found its solution: and Ansu is not a part of it. Pedri or Gavi, two players who are nominally midfielders, now occupy the wide left position, typically held by Fati. The strong performances of the 4-man midfield for Barcelona has seen them go 5 points clear at the top of LaLiga and concede only 7 goals all season.
Reports suggest Manchester United have made Barcelona aware of interest
Manchester United, according to SPORT, have made their intentions clear to Barcelona who may be willing to listen to offers and negotiate come the summer, given their precarious financial position. Vlahovic was also a name that Manchester United had looked at, although they see the Barcelona number 10 as their number one option.
The player, represented by Jorge Mendes, has struggled to find a continued run of form in the side. His release clause, a legal requirement in all Spanish footballer contracts, stands at €1 billion ($1.09 billion) and his contract runs until 2027.
As far as Ansu is concerned, his ideal scenario would be to stay at Barcelona. But footballers want to play and if he gets tired of waiting, then Jorge Mendes will always have a way out for his clients. His future in Spain depends on whether he plays or not.
More detail: Real Betis 1-2 FC Barcelona match report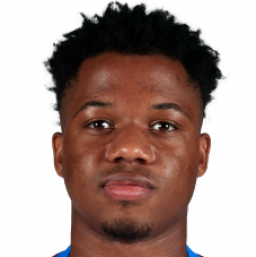 LaLiga Santander 2022/2023
*Data updated to date Feb 3rd, 2023