Rúben Neves, one step from joining Barça
The midfielder will become a Barca player in the coming days, according to A Bola. The agreement between Wolverhampton and Barça is believed to be total. The price: 30 million euros.
Rúben Neves is closer than ever to becoming a Barcelona player, according to A Bola. The Portuguese sports daily reports that the transfer will be made official in the next few days. An agreement between Wolves and the Catalan club is in place. With the 26-year-old on board, Xavi will have secured the long-awaited substitute for Sergio Busquets.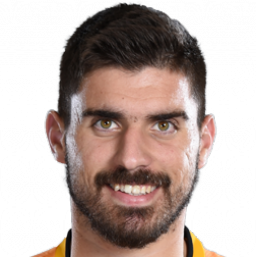 Farewell Wolves
The price of the transfer is believed to be 30 million euros and Ansu Fati could enter the operation. The agreement between Neves and Barcelona is also complete, according to the Portuguese newspaper. Just a few days ago the midfielder said goodbye to his current team mates.
The Portuguese midfielder surprised locals and strangers with his statements at the end of the game against Everton. When talking to the media, he practically gave a farewell speech to his current club and has announced that his desire is to play in the Champions League: "I want to be here, but I never hide that I want to play Champions League football. It's a tough decision. Me and my family love it here, but in football you have to go for your main goals."