REAL MADRID
The add-ons included in Jude Bellingham's move from Borussia Dortmund to Real Madrid
Of the €30.9 million in variables that Real Madrid can pay Dortmund for Bellingham, €25 million are easy-to-achieve goals.
Jude Bellingham cost Real Madrid €103 million, a fee that could be increased by another 30 per cent more (€133.9 million) if the conditions that Borussia Dortmund included in the agreement with Real Madrid for the transfer of the England international are met.
German outlet Bild reports that €25 million of the €30.9 million is likely to be paid to Dortmund. In the next six years (the length of the contract Bellingham has signed) if Real Madrid win LaLiga or the Champions League, Dortmund will receive more money from the deal. Since winning their third league title in the 1953-54 season, Madrid have never gone more than five years without winning a league title. Dortmund will also cash in if Madrid qualify for the Champions League, something Los Blancos have achieved without fail for the past 27 seasons.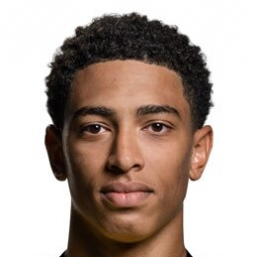 Bellingham's time on the pitch
Among the individual achievements that could increase the final price that Madrid pay Dortmund for Bellingham, there are add-ons for the game time the England international has. There is also a bonus included for Dortmund if Bellingham is selected in FIFA's Team of the Year.
Extra variables for Dortmund
Bild also claim that Real Madrid's intention was for the add-ons not to exceed €20 million, but that this was a point on which Dortmund's negotiators, general manager Hans-Joachim Watzke and sporting director Sebastian Kehl, were more adamant.