LIGA MX
The numbers behind Sergio Canales' move from Real Betis to Monterrey
Canales is leaving LaLiga club Real Betis to join CF Monterrey and will become one of the stars of Liga MX.
Sergio Canales is set to complete his move to CF Monterrey. The midfielder is leaving Real Betis in a deal worth €10 million fixed plus at least another €5 million in variables. But in Mexico, they are reporting different fees. The Mexican media claim that Rayados will not pay beyond €8 million, and the fee could be even closer to €7.5 million. They also report that the add-ons will be less than €5 million.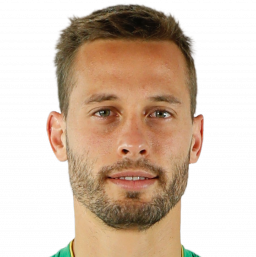 What has delayed the operation for some time is the player's termination clause, including payments on Betis' part.
A similar controversy arose with the recent transfer of Edgar Gonzalez to Almería. While Betis stated categorically that €4.5 million had been paid for the Catalan centre-back, Almería did not hesitate to state publicly that the figure was "considerably less". As neither club is listed on the stock exchange, it is difficult to refute them.
Canales' salary
What seems clearer at this point is what Canales will be paid when he signs for the Monterrey club. The Spanish creator will earn around €5 million per season for three years. The player from Santander will double his salary and also become one of the stars of Liga MX.