Vile attack on Real Madrid's Vinicius by Atlético ultras
So-called Atlético fans hung an effigy of the Brazilian winger near his training ground on the eve of the Copa del Rey quarterfinal derby.
Madrileños woke up on Thursday morning excited about the build-up to a crucial Copa del Rey match expecting to read about injury reports and suspensions before the city's biggest teams face off tonight. Instead, disgusting images circulated on social media of Atlético fans hanging a model of Real Madrid winger Vinicius Junior from a bridge.
The text reads: "Madrid hates Real".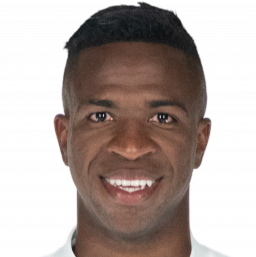 LaLiga released a statement which said they "strongly condemn acts of hatred and intimidation against Vinicius Junior."
It is not the first time Atlético fans have attacked Vinicius. The last time the two sides met, in September of last year, there were monkey chants aimed at the player. LaLiga took no action, declaring it happened "in a context of huge rivalry".
Despite the mounting evidence of racist attacks against Vinicius there has been no action taken by Spanish authorities to ban fans accused of racism. LaLiga chief Javier Tebas said in December that Vinicius' criticism of the league's response to racism was "unfair", comments coming after the winger took to Instagram to vent his frustration after being pelted by debris from Valladolid fans in a 2-0 win.
Outside of Spain Atlético fans were given a partial stadium ban for performing nazi salutes in a Champions League game against Manchester City in April 2022.
Atlético statement: "Absolutely repugnant"
In a statement released on Thursday, Atlético described the hanging of a Vinicius effigy as a "despicable act". "Such acts are absolutely repugnant and inadmissible and shame society," the club said. "Our condemnation of any act that attacks the dignity of persons or institutions is categorical and unreserved.
"The rivalry between the two clubs is the greatest, but so is respect. No individual, whatever their intentions or colours, can tarnish the coexistence between different supporters. It is everyone's responsibility to avoid this.
"We do not know the perpetrator or perpetrators of this despicable act, but their anonymity does not avoid their responsibility. We hope that the authorities succeed in clarifying what happened and that justice helps to banish this type of behaviour."
Real Madrid: "No place in a society such as ours"
Madrid, meanwhile, condemned the incident as a "repugnant act of racism, xenophobia and hatred".
"We would like to express our strongest condemnation of these acts which are an attack on fundamental rights and the dignity of people, and which have nothing to do with the values that football and sport represent," Los Blancos said.
"Attacks such as those suffered by our player, or those suffered by any sportsperson, have no place in a society such as ours."