LALIGA SANTANDER
Vinicius alert: on the edge for the match against Valencia
The Brazilian has already received four yellow cards, but has suffered 62 of the 220 fouls (28.18% of the total) that have been awarded to Real Madrid.
"I love Vinicius very much and we want him to be more respected by everyone. They all hit him. They kick him. Today they have taken out a card when he has been kicked a lot. He has to improve in that aspect, but he is very young and everyone is pushing him". The words of Carlo Ancelotti inside San Mamés defended his Brazilian player. Vinicius had been the player who Athletic players had fouled the most: 6 times in total. Vini, for his part, had committed three, one of which resulted in a yellow card: it was a tough challenge to Lekue's ankle.
It was the fourth card he has seen since the start of the League and the reason why he is on the borderline for the match against Valencia next Thursday. The other three yellow cards he saw came against Barcelona for protesting, against Rayo for knocking down an opponent and against Cádiz, for fronting up to an opposition defender: the Madridista went over to shout at Fali for an elbow he had given to Rodrygo.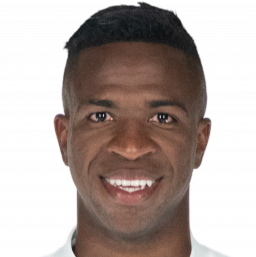 The most fouled player in the team
Vinicius has accumulated 62 fouls out of the 220 that Madrid have received in the 17 games they have played so far (28.18% of the total). Only Camavinga (who, against Athletic, had five fouls whistled for his favour) and Militao (against Cádiz he won four infractions) prevent him from completing a terrible season ranking of the Real Madrid player who is fouled the most.
The Brazilian comes out with an average of almost four fouls on him per game (3.65), only nine opponents have been penalised for these actions (Morata, who has suffered 32 fouls, has seen 11 cards given to his opponents). Apart from the match in Valladolid, where he was not fouled once (racist abuse, yes, but no fouls), in the rest of the games at least one foul has always been blown in his favour, with the matches against Rayo and Villarreal being where he was awarded a free kick the most, with 7.
| RIVALS | FOULS SUFFERED BY VINICIUS |
| --- | --- |
| Rayo Vallecano | 7 |
| Villarreal | 7 |
| Elche | 6 |
| Athletic Club | 6 |
| Cádiz | 5 |
| Getafe | 4 |
| Espanyol | 4 |
| Sevilla | 4 |
| Almeria | 4 |
| Mallorca | 3 |
| Celta | 3 |
| Barcelona | 2 |
| Atletico Madrid | 2 |
| Girona | 2 |
| Osasuna | 2 |
| Betis | 1 |
| Valladolid | 0 |
| TOTAL | 62 |
Yellow cards for the Brazilian
Since he arrived in Spain in 2018, Vinicius has received 17 yellow cards in the First Division. Except in his first season (2018-19 was his debut in Spanish football), Vinicius he has always seen a card given to him at some point. Curiously, during his time with Castilla (Real Madrid's youth team), he saw four cards and against Celta B he was even sent off for two yellow cards. In the 2019-2020 campaign he saw four yellow cards (the same total he currently has now).
The 2020-21 season saw only three yellow cards, but the radical change came in the 2021-22 season: with six yellow cards, two for squaring up to opponents (Unai Vencedor, Athletic, and Ángel, Mallorca), one for going up to the stands to celebrate a goal (Celta), another for wasting time moving the ball (Valencia), another for protesting a referee's decision (Villarreal) and a last one for recklessly knocking down an opponent (Elche).
Vinicius has become a target for other teams
Vinicius has only missed one match due to an accumulation of bookings: it came in the 2021-22 campaign, when he did not play the game against Granada on match day 23 a 1-0 win thanks to a goal from Asensio). Against Real Sociedad he runs the risk of seeing another card. If so, the game on Thursday against Valencia would be missed through suspension.
Now, the visit to Mallorca appears in the background, where Madrid already had a hard time last year with some players, such as Maffeo, who went into a very hard challenge in the 29th minute. Sánchez Martínez, the referee of the match, did not call the tackle as a foul, which caused the Brazilian winger to get angry and the referee booked him instead of the defender. He even went so far as to threaten Vinicius with a red card. In the match of the first round of this season, things were even worse: Javier Aguirre, the Mallorca manager, could be heard yelling at one of his players: "Get him, get him!"...
Now, in just 17 games, the winger already has four cards. His character and personality cause him to never shy away, something that his opponents take advantage of to try to drive him mad and provoke a reaction. Zidane tried to talk to Vini to try to calm him down and stop the player from engaging in those provocations. Ancelotti told him at San Mamés: "Don't talk to [the referee]. Talk to me." Minutes later he was taken off. Ancelotti, intelligent like few others, hugged him and gave him a kiss like a father to a son.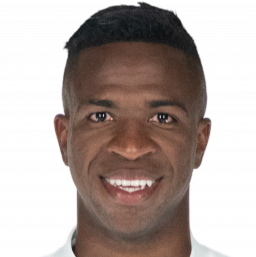 LaLiga Santander 2022/2023
*Data updated to date Jan 29th, 2023