SAUDI ARABIA
Watch out Real Madrid, "We'll make bigger signings than Cristiano Ronaldo"
The president of the Saudi Federation is excited about adding to top names to the Arab league following the sensational capture of the Portuguese star.
The Saudi Arabian press has recently linked both Luka Modric and Toni Kroos to their national clubs, both players coming to the end of their Real Madrid contracts in June. The most powerful league in the Middle East wants to reunite two current legends of the Spanish giants with a former teammate of theirs, Cristiano Ronaldo, who recently signed for Al Nassr to much fanfare. And the words of the federation's president, Yasser Al-Mishal, seem to fuel the dreams further.
Modric, Kroos, Busquets... into Saudi league?
"The signing of Cristiano was very important for our league and a lot of work went in to achieving it. But I think this summer players as big, or bigger than Ronaldo will come, footballers of that level and even higher," Al-Mishal stated during an interview on the television program Action with Walid.
One of the other names could be Barcelona's Sergio Busquets. As published by Mundo Deportivo, Al Nassr offered the Spaniard around $36 million net for a two-season contract. A dizzying offer that confirms the state of euphoria experienced by Saudi football, in the midst of an investment storm with the 2030 World Cup in the background.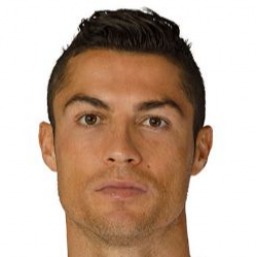 The Saudi football leader also wanted to deny the fact that the country itself had anything to do with the financing of Cristiano's move, whose total contract amounts to around $500 million over several seasons.
"I don't know specifically what that contract is like or who carried out, but I can say that the government has not financed soccer signings."