AC MILAN
What next for Zlatan Ibrahimovic?
Milan have decided to part ways with the Swede.
A new addition has been to the list of farewells on the last day of the Serie A season. Milan have announced that tonight - after the match against Verona - a ceremony will take place at the San Siro to say goodbye to a footballing legend - Zlatan Ibrahimovic. The Swede first wore the Rossoneri shirt between 2010 and 2012, before rejoining in 2020 until the present day, making a total of 163 appearances and scoring 93 goals.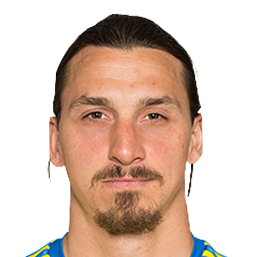 Hit with injury
After winning a scudetto and a Supercoppa in his first spell, the striker was one of the key players in the Milan renaissance that led to last year's title. Injuries have held him back throughout this season, however, and he has only featured in four games (one goal), although his presence in the dressing room has been fundamental in bringing a team in deep crisis back to where it always belonged, at the top of Italian football and competing in the Champions League.
It will be a split Zlatan didn't want, just like the first time. In his last interview with La Gazzetta dello Sport, the striker ruled out retirement despite being 42, and expressed the desire to "continue helping Milan on the field", because it is "his home".
Possible Monza move
He had no news about his contract and that was because the club's decision had already been taken: their paths had to part. And while the Milan door is closing, for Ibra the door of an old friend, Adriano Galliani, may open. "He has been calling me every day for three years and telling me that Monza is very beautiful," he said, with the Sweden international being a main target for Berlusconi's new team.
Regarding a Monza move for Zlatan, Raffaele Palladino, the team's coach, said, "There is a place for Ibrahimovic at Monza, of course". After the final farewell at San Siro, it will be up to the player himself to decide whether to join the Italian outfit or not.