LALIGA
What roles will Luka Modric and Toni Kroos play for Real Madrid in the 2023/24 season?
Neither the Croat nor the German started the US Clásico against Barcelona, with lots of midfield options available to Carlo Ancelotti.
It's not often that Real Madrid would leave two of their biggest stars out of a clash against bitter rivals Barcelona, but a "friendly" Clásico in Dallas as part of Los Blancos' pre-season tour of the United States gave Carlo Ancelotti a chance to look to the future on Saturday. The Italian named a strong starting line-up at AT&T Stadium but it was one which was missing Luka Modric and Toni Kroos, the collective heartbeat of the Madrid midfield for a decade.
Is this the first definitive sign of Ancelotti planning for life without them as first-choice picks? The two club legends will undoubtedly still have important roles to play over the course of the season, although with the Croat soon to be 38 and the German turning 34 at the beginning of next year, their game time could be limited, as has been the case in pre-season.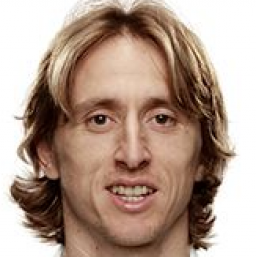 Ancelotti keen to test younger Real Madrid stars
The Real Madrid boss is keen to test the younger players on his roster to make sure they are up to the task of taking over from the veteran duo when the time comes. Something which he admitted in the mixed zone after the game: "Today, I wanted to see the youngsters in a game of high intensity and they did well. I know what Modric and Kroos can contribute. Those who didn't start will have more game time in the next match". Ancelotti rejected suggestions that Modric and Kroos would play less than in previous seasons, although the expectation is to see them rested more often - and start less - due to their advancing years.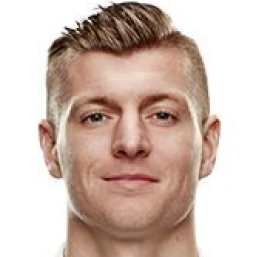 Eight midfielders for four starting positions
Since two years ago, Madrid have appeared to be working on the long-term overhaul of their midfield. Eduardo Camavinga arrived from Rennes in 2021, while Dani Ceballos returned to the Bernbaéu after a loan spell at Arsenal. Last summer, Aurélien Tchouaméni joined from Monaco, followed by Jude Bellingham and Arda Güler in the current transfer window.
No fewer than five central midfielders across three summers to complement Modric, Kroos and Fede Valverde, brining the total on the first-roster to eight. With only four midfield roles available in Ancelotti's new 4-3-1-2 system, to say there is plenty of competition for places is an understatement. Even with Güler absent from the Barça game because of injury, Modric and Kroos were still not needed.
Modric and Kroos: Clásico mainstays
Since they moved to Spain, it has been rare to see either of the thirty-somethings not start a Clásico - even a non-competitive one - if they have been available for selection. Of the 27 matches that Madrid have played against Barça since both have been at the club, they have played from the off together in 21 of them, while last summer's friendly in Las Vegas is the only one in which neither featured in the starting eleven.
In the remaining five, Modric was a substitute in four,and Kroos in one (the 2017 pre-season game in Miami). How much should we read into Saturday's omissions in the context of what came before?
Veterans unable to prevent Barça defeat
Perhaps unsurprisingly, their introductions from the bench in the 58th minute coincided with Los Merengues gaining the upper hand in terms of possession and pinning Barça back inside their own half. However, they were ultimately unable to turn around a match in which Lady Luck wasn't on Real Madrid's side.
And Kroos uncharacteristically gave the ball away in the build up to Fermín López's fantastic second goal for Barcelona. The German will, however, likely have the chance to make up for it in the final game of the tour against Juventus, which Modric is also expected to start.
In any case, Ancelotti is well aware of what they have to offer and will continue to draw on their experience and ability. But the Italian is also more and more willing to go to battle without them. With a long season ahead and plenty of midfield options available, Modric and Kroos' status as automatic status could soon change. The 'new' Real Madrid is lurking just around the corner.