LIGA MX
When was last time Pumas beat Tigres, their next Clausura 2023 opponents?
Pumas host Tigres in the Liga MX this weekend, with Rafael Puente del Rio's side out to end a growing winless run against the club.
Pumas will be out to end a barren run against Tigres when the two clubs meet in the Liga MX on Saturday: they haven't beaten their opponents in just over four years.
On matchday six of the Clausura 2023 tournament, Rafael Puente del Rio's men will go to El Volcán in search of a win that would halt an eight-game streak without claiming all three points against Tigres.
For this clash, the visitors will be without the suspended Higor Meritao and the injured Eduardo Salvio.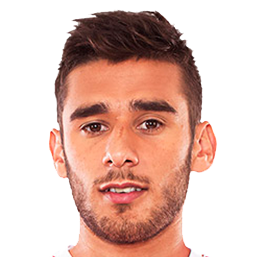 Last 10 meetings between Pumas and Tigres:
Pumas 1-1 Tigres - Apertura 2022
Pumas 1-2 Tigres - Clausura 2022
Tigres 0-0 Pumas - Apertura 2021
Pumas 0-0 Tigres - Clausura 2021
Tigres 1-1 Pumas - Apertura 2020
Tigres 3-0 Pumas - Clausura 2020
Pumas 0-1 Tigres - Apertura 2019
Tigres 2-0 Pumas - Clausura 2019
Pumas 3-1 Tigres - Apertura 2018
Tigres 2-1 Pumas - Apertura 2018
Pumas' most recent win over Tigres
Pumas' last victory over Tigres came in December 2018, in the quarter-finals of the Torneo Apertura 2018. Goals by Carlos González, Felipe Mora and Matías Alustiza earned a 3-1 second-leg win that secured a 4-3 aggregate triumph, before Los del Pedregal were eliminated by eventual league winners Club América in the semi-finals.
Tigres are also responsible for one of the most bitter memories in Pumas' history, having beaten the seven-time Mexican champions on penalties in the final of the Apertura 2015 tournament.