Who are the Netherlands best players? Gakpo, Van Dijk, De Jong...
Who are the best players on the Netherlands team that will face the USA in the Round of 16?
Orange isn't necessarily a colour associated with football like some others. It does not have a plethora of teams that boast orange kits; grass is not orange; the colours of winning on a form guide is not orange - the closest we may get to seeing orange on the pitch is if it snows, and even that is becoming increasingly unlikely.
The lack of the colour orange in football, then, means it stands out when someone finally uses it. And one team does in fact use it, so much so that their nickname is oranje. I'll leave you to translate that one. The Netherlands' famous kit has had many of the world's best players wear it, but who on the team right now - the one that will face the USMNT in the Round of 16 at the Qatar World Cup 2022 - is considered a great player? I've chosen a defender, a midfielder and a forward to discuss.
Virgil van Dijk
Believe it or not, this is Virgil van Dijk's first major international tournament: The Netherlands did not qualify for Russia 2018 and van Dijk was injured for Euro 2020. Liverpool's number 4 has a case of being one of the greatest centre-backs in the Premier League era - his ball-playing ability and defensive nous has been unmatched by anyone for years - but at international level he is yet to have his golden moment. Despite the Netherlands not convincing so far, Virgil van Dijk has continued to perform at the tournament and the USMNT will have to be on top form to get anywhere near him in the Round of 16 clash.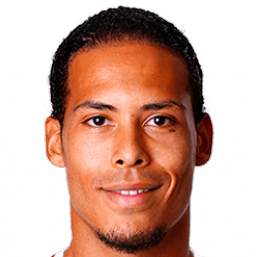 Frenkie de Jong
Frenkie has had it tough at Barcelona, for many reasons. It hasn't been the easiest club roof to live under, and not just because the rent might not have been paid. For the Netherlands, Frenkie is a different player, as he is given a license to roam and drive his team forward. Try take the ball off him, and he will simply dematerialise and pop up on the other side of you, carrying the ball through the 5th dimension with him, so you can't have it. Tyler Adams - the new Captain America - has been simply outstanding so far during this tournament, so Frenkie's presence will certainly present an interesting battle in the middle of the pitch.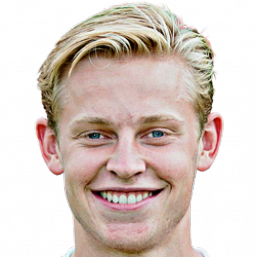 Cody Gakpo
Did someone call him the breakout player of the tournament? Interesting.
Gakpo has scored 3 goals at the World Cup so far, making him top of the tree along with a certain Enner Valencia and some player called Kylian, erm, Mbappé. PSV fans look away, but the Oranje star won't be there for long if he maintains the excellent form he has shown so far to the world. His ball-striking ability is excellent, and his dead-ball delivery gives the Netherlands a new dimension when it comes to attacking play - and another thing for Berhalter to add to his match-preparation list; corners and free-kicks signal an increase in DEFCON levels when Gakpo is stood over the ball. Oh, I didn't even mention his lightning pace, intelligent movement, angelic touch or his bulldozing strength.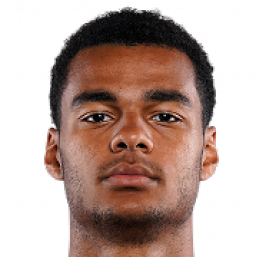 So, it should be easy for the Netherlands then? Well, not exactly, as the USA have shown amazing resilience and high levels of quality in both attacking and defensive moments in all games so far.
Joe's prediction: The Netherlands 2-1 USA
(sorry, USA fans, Cody Gakpo is very good).