LIGA MX
Who is the top scorer in Clásico Nacional? Club América and Chivas face off Liga MX
The most hotly-contest rivalry in Mexico is back this week. We take a look at the record goalscorer from the fixture's illustrious history.
This Saturday the two most successful clubs in Mexican football will play each other for the 248th time in the illustrious history of the Clásico Nacional.
The two sides are currently separated by just a single point in Clausura 2023, with Chivas narrowly leading América. It is a crucial game in the context of the league table but also offers players the chance to write their name into the history books with a goal against the bitter rivals.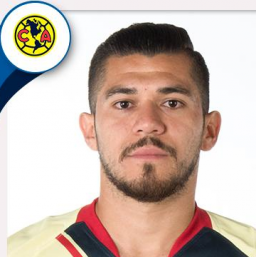 One man who will be hoping to add to his tally in the fixture is América striker Henry Martín, who currently leads the Liga MX scoring charts. The 30-year-old has bagged 11 goals in just 12 games so far this season and will captain his side this weekend.
Who is the record goalscorer in Clásico Nacional?
Martín's record against Chivas is very impressive, with six goals and two assists in 16 games, with five of those coming in the colours of América. But the Mexican frontman is well behind the leader when it comes to Clásico Nacional goal-scoring.
That title goes to Salvador Reyes, a forward from Chivas from 1953 to 1967, who was part of the club's most successful eras. His influence on the club was so great that in 2013 Chivas officially retired his iconic Number 8 shirt indefinitely.
Alongside the seven league titles and 122 strikes in his Chivas career, Reyes scored 13 goals in the Clásico Nacional to make himself the fixture's all-time top goalscorer.
To put that achievement into context, if Martín continues his current rate of scoring in Clásico Nacional he would have to play in the fixture another 19 times to draw level.