PREMIER LEAGUE
Why did Arsenal captain Martin Odegaard call Manchester City striker Erling Haaland "a little bastard"?
The Norwegian teammates are locked in a head-to-head battle for the Premier League title, with their teams meeting at the Etihad on Wednesday.
It's Manchester City against Arsenal on Wednesday in a clash which will go a long way to deciding whether the Premier League trophy stays at the Etihad or heads south to the Emirates. At the centre of the season-defining clash are Erling Haaland and Martin Odegaard, on opposing sides on this occasion but who know each other very well from their time together with the Norway national team.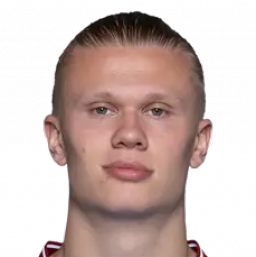 Having played together for many years both at full international level and in the Norwegian youth teams, the two get along with each other very well but will have to put their friendship to one side for 90 minutes in the biggest game in the Premier League season.
Odegaard's Haaland comments on The Big Decision
When Haaland signed for City from Borussia Dortmund last summer, Odegaard appeared in The Big Decision documentary, which tells the story of the superstar striker and his move to the Premier League champions. The former Real Madrid playmaker recalls when the pair were called up to play in the European Under-21 qualifier against Germany in October 2018. It seems that Haaland didn't make a great first impression.
Odegaard: Haaland was "a little bastard"
'You have changed a little. You were more like a little bastard in the beginning. You were so childish. But you saw it in the first (international) camp, in the videos when you dance and sing. It looks like you are 12 years old and the biggest little bastard!"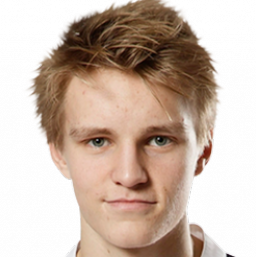 Odegaard also revealed how he has come to understand Haaland's sense of humor and his love of outlandish clothing and flashy accessories. 'I don't think he does things because he thinks they are really cool. Maybe he wants to get a reaction and maybe be a little funny. I just laugh at him. I don't take him seriously when he does crazy things. He could walk in with some sick shoes on or a sick bag, but I don't think "here's Erling, he loves this.'"
Faltering Arsenal travel to Manchester City
Arsenal hold a five-point lead at the top of the Premier League but have dropped points in each of their last three matches and have played two games more than City. The likelihood is that Odegaard's Gunners will have to keep Haaland and co quiet to record a victory at the Etihad if they are to win their first league title since 2004.