Why haven't Real Madrid signed a striker to compete with Benzema?
Karim Benzema has had no real competition, or alternative in attack, since Cristiano Ronaldo left five years ago.
In the 2021/22 Champions League semi-final, Manchester City put five goals past Madrid over both legs. Guardiola's men repeated the feat a year on in last night's return leg. It was a reminder that a lot can change in one year - 12 months ago, with a rampant Benzema (ten goals in the knockout round alone), Madrid managed to score six goals against City (three from Karim, two from Rodrygo and one from Vinicius). But this season, with Karim playing at a much lower level, Madrid were only able to score one goal against City. An old question came up again - why isn't there a replacement for Benzema?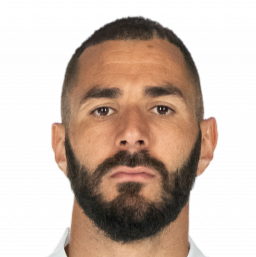 Five years have passed since Cristiano Ronaldo's departure. With his farewell, Madrid were suddenly without their top goal scorer of the past decade - a player who contributed an enormous number of goals. The Portuguese forward averaged 45 goals per season during the nine years he spent at the Bernabéu. Without Cristiano, Benzema stepped up to take over responsibilities and reached a career-best of 44 goals last season but that was a one-off. While he has been scoring more than before, he usually finishes around the 30-goal mark. In Europe, Madrid's deficiencies in attack have been evident - Madrid scored 15 goals in the group stage and 10 in the knockout stage, although those figures are slightly masked by two big victories against Celtic and Liverpool, in which a large chunk of those goals were scored.
Benzema has been scoring less, but that has been compensated in part by other players producing the best figures of their careers - Vinicius (23 goals), Rodrygo (16), Valverde (12) and Asensio (12) in all competitions.
When Benzema lost his role as Cristiano Ronaldo's foil (with whom he supplied 47 assists during their time together), he took on the task of being Madrid's chief goal scorer. It was a role he was left with out of sheer responsibility - and also because during these past five seasons there hasn't been any questioning about his position. He had reached 30, the age limit when players are only offered one-year contract extensions at Madrid. But nor has he had any competition to keep his place. A replacement has either not arrived or not worked out. In this five-year period, Madrid have signed just two No.9s. Mariano, who returned on the rebound (executing a trial option to avoid a transfer to Sevilla) and Jovic, who arrived in 2019 after a great season with Eintracht Frankfurt (27 goals in one season). Both were brought in to alleviate the deficit of 40+ goals that Madrid were expected to suffer in the first season without Cristiano.
LaLiga Santander 2022/2023
*Data updated to date May 17th, 2023
During those five seasons, Benzema has scored 160 goals in 233 games - the most productive figures during his time at the club. But one piece of information indicates that there is no one to replace him in attack - Karim has been the outfield player who has played the most minutes over that five-year period - 19,455 minutes without competition, without an alternative. The next outfield player, Toni Kroos, has played almost 2,400 fewer minutes, the equivalent of 25 full games...
Mariano and Jovic
Mariano, who inherited Cristiano's No.7 (for just one season, until it was handed to Hazard), has played 1,914 minutes (90.2% less than Benzema ) and scored seven goals. A goal every 273 minutes. Jovic, who cost 60 million euros, only scored three goals in 1,567 minutes played (91.9% less than Benzema). Likewise, a goal every 273 minutes is the the Serbian's average during his two and a half seasons in the capital.
Benzema did have competition in previous seasons, in which Higuaín, Chicharito or Morata fought in his position. Sometimes one of the three could be drafted in as a natural replacement or as the first option for rotations. But in recent years no one has put pressure on Benzema and goals have come from other sources: Vinicius (60), Asensio (40), Rodrygo (34) and even a defender, Sergio Ramos (28). That makes a total of 162 goals, added to Benzema's 160. With Haaland being mooted for 2024, the current Ballon d'Or holder needs someone to give him a break and support him in his goal-scoring responsibilities. This summer, the search for a transitory No.9 may well begin.