Will Alfredo Talavera leave the Mexican National Team?
Juárez goalkeeper Alfredo Talavera says he is not considering leaving the Mexican National team, and that he is already thinking about the 2026 World Cup.
One of the goalkeepers who has stood out the most in the Mexican National Team is Alfredo Talavera. He has attended three World Cups, and leaving the team has not crossed his mind. The goalkeeper who once played for Pumas said he knows that the doors of El Tri are still open to him.
"I have not said goodbye to anyone, not the Federation, not anyone... I am grateful to the organization, to Tata's coaching staff,″ Talavera commented in an interview with Fox Sports.
READ ALSO:
Ochoa, another World Cup veteran
Another player who has played in numerous World Cups with the Mexican team is Guillermo Ochoa. Despite his long stay with the team, he is not thinking about retiring because he believes that he can still participate in 2026, which would be his sixth World Cup and would set a record.
Speaking on his teammate, Ochoa said, "He is a goalkeeper who is very excited, he continues to be very positive and he is doing well, as long as we do not set a limit anything can happen and if he feels he has the capacity to fight for a position in 2026 as well, so go ahead".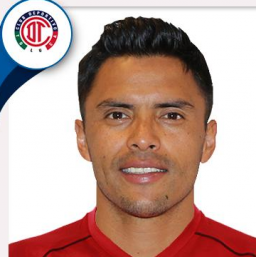 Talavera has a lot of experience as a goalkeeper for the National Team, as he had a process with minor teams and then made the leap to the majors where he participated in World Cups, Gold Cups, Confederations, Copa América and Olympic Games.
Among his achievements are the Gold Cup championship in 2011, fourth place in the Russian Confederations Cup in 2017 and the Gold Cup Runner-up in 2021. As for the club level, with Chivas and Toluca he tasted the sweetness of success by being crowned champion in the MX League.
The native of La Barca, Jalisco, has been part of Chivas, Tigres, Toluca, Pumas and is currently part of the squad of FC Juárez, a team that starts participating in the Clausura 2023 against the Pumas de la UNAM Sunday at noon in Ciudad Universitaria.