REAL MADRID
Vinicius Jr welcomed at the Maracaná
The Real Madrid soccer player is in Rio de Janeiro and received a warm welcome by both Flamengo and Vasco da Gama fans.
Vinicius Junior enjoyed a few days off in Brazil before shifting focus with the team for their two friendly matches to close the season, and he took the opportunity to go to the Maracaná and enjoy the classic between Flamengo and Vasco da Gama. At half-time, the Real Madrid player took to the field of play and was honored by the two teams.
"It is a great joy to be here in the Maracaná, with Flamengo in a classic. Very happy for everything they did for me. I can remain firm to continue the fight for those who are to come", declared the player on the field.
The party was on in the Maracaná. Flamengo fans enjoyed a resounding 4-0 win against their neighbor and rival and also received a visit from one of the greatest talents that have emerged at their base. Vinicius Junior received a Mengao shirt and another from Vasco da Gama, who was playing at home in this match. The rivalry between the two fans stopped for a few moments to cheer on the Real Madrid soccer player.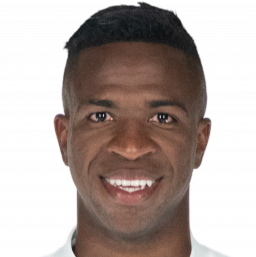 As soon as the La Liga match against Athletic Club Bilbao was finished on Sunday, the Brazilian winger traveled to Rio de Janeiro to find a few days of peace before playing against Guinea and Senegal in Barcelona and Lisbon, respectively.
Vinicius finished the league championship with ten goals, adding to the seven he netted in the Champions League and the three in the Copa del Rey on the way to the only trophy won at the end of the season.