Piqué does Twitter Q+A on way to London airport: MSN, Madrid derby and more...
The Barcelona central defender did a Twitter Q&A on his way to London airport find out what he had to say about the Madrid derby, Arsenal, the MSN and how he hopes Zaragoza come up this seasonEspanyol vs Barcelona live: Copa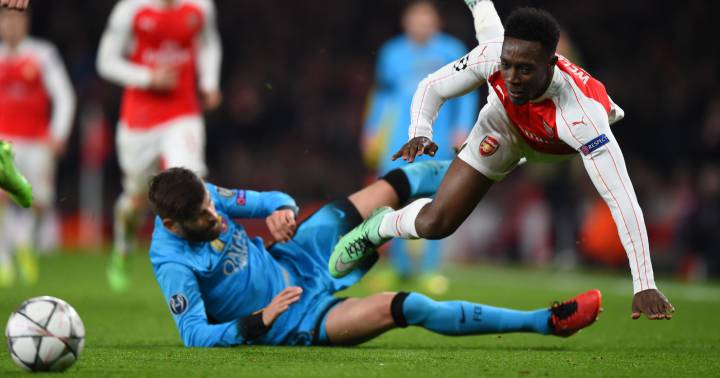 Gerard Piqué did a Q&A session with his Twitter followers on the way to the airport after Barcelona's 0-2 win over Arsenal in London. When asked "Who do you think will win the Madrid-Atleti derby", his response was "A draw wouldn't be bad at all".
The ex-Manchester United player also answered a question on whether the famous Messi-Suarez penalty showed a "lack of respect", answering "lately everything seems to be a lack of respect".
Piqué picked up a yellow card against Arsenal, meaning he'll miss the second leg of the tie at Camp Nou for an accumulation of cards, "it's a shame", he said, "missing a Champions League match always hurts, but I have full confidence in my team".
The blaugrana hero also revealed his favourite three stadiums: "Camp Nou, Old Traffordand the Allianz Arena", and, asked if the MSN is the greatest attacking line-up of all time he was unequivocal; "without any shadow of a doubt".

Piqué also asserted that he'd like to retire at Barcelona, and had time for a light moment with fans; "You're on the pitch, front row, and you see the MSN pull off a counter like that. What do you think?" ... "That I started it all off", he winked.

If Piqué wasn't a footballer what would he like to be? A tennis player. Who does he want to promoted to La Liga? "Zaragoza, playing in the Romareda is always special".
He branded Valencia's elimination from the UEFA Youth League "an injustice", gave his favourite to win the NBA, "Spuuuuuuuurs!" and when Twitter user @MrDeiby called the Champions League final in some detail: Barça winning in Milan with Mascherano scoring his first goal for the club in extra time, Piqué replied:

"I'd sign off on that right now".