Neymar pulls up in training with Brazil, gets sent for tests
Neymar left training with Brazil in Teresopolis and went with doctor Rodrigo Lasmar for tests giving the country a scare before their World Cup Qualifier with Suarez' Uruguay on Friday.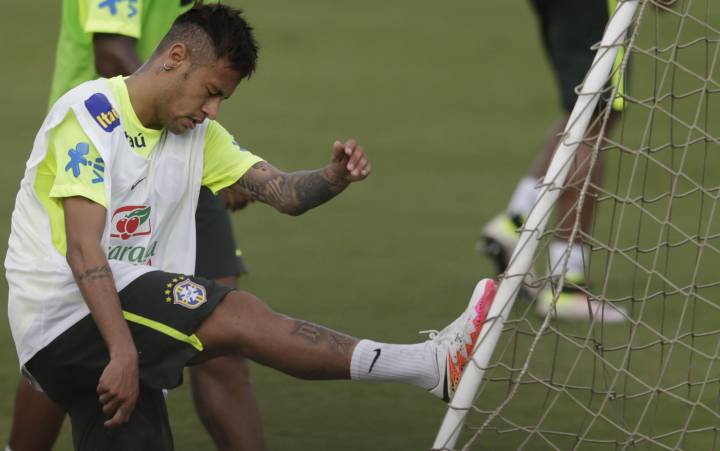 When Neymar pulls up in training and is taken to the medical centre, Brazil holds its breath, and with a big World Cup qualifier against Luis Suarez' Uruguay on Friday, the test results were hot property.
The CBF, Brazil's football Confederation, released a statement assuring that he'll be ok for for Friday: "Neymar had some muscle discomfort and told the team doctor Rodrigo Lasmar, who brought him to the medical centre in Tersepolis. He underwent some tests that have not revealed any injury whatsoever. The attacker can continue to train an will be fit to face Uruguay".
The Brazilian media revolves around planet Neymar, which has been critical of the Barcelona forward, and of Dani Alves, for arriving a day later than Messi, Mascherano and Suarez to their respective country squads.
The Argentine and the Uruguayan already had a day's instruction under the orders of Martino and Tabárez by the time Neymar and Alves arrived.
Óscar Tabárez, the Uruguayan coach, made it clear that there won't be a man-marking job on Neymar as, having studied Brazil's other matches, - against Peru for example - Neymar has been given a free-roaming role.