UOL: Neymar accepts double the money at PSG for 2017
Brazilian news portal UOL claims Neymar has accepted an offer from PSG that would double his salary at Barcelona, €50M, the move set to happen for the start of the 2017 seasonVillarreal-Barcelona live online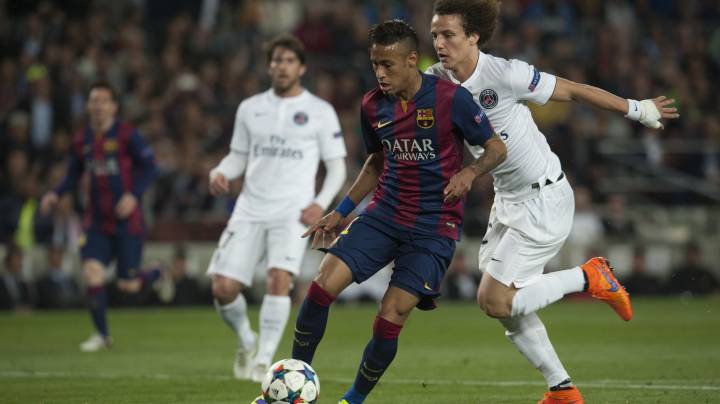 Neymar's contract extension at Barcelona seemed a done deal days before the end of the Copa America and official confirmation was expected before Neymar goes off on holidays, but word of advancements has halted and the Brazilian's representatives are said to be spinning webs far from the nest. The blaugrana club still believes his firma is a mere formality.
Neymar Senior is most likely the cause of the rumours of Junior's possible Barça exit, and Paris Saint Germain are salivating over the potential of the Brazilian's signature, which would mean a real coup for the French club.
UOL - Universo Online - is a Brazilian news site which has announced that Neymar is making plans for a Paris move for 2017, with an alleged agreement between the player's camp and the Qatari owned PSG that would double Neymar's salary from his current €25M per-year at Barça to €50M.
The Brazilian has supposedly given his nod to the package that would comprise €40M basic and €10M in bonuses and other add-ons.
UOL claims that Brazilians Marquinhos, Thiago Silva, David Luiz, Lucas Moura and Maxwell have convinced Neymar that PSG is the place to be.
Neymar's father believes that his son will never become no.1 in the world while Messi and Suarez dominate at the club culé and he needs to step out of Messi's shadow to become the star he wants to be. Neymar has accepted his ubordinate role at Barcelona, constantly referring to Messi as the best in the world, and saying how much he can learn from him.
The player's legal and financial problems have also become an issue with Neymar's father growing tired of the constant litigious back and forth surrounding his move from Brazilian club Santos.
Neymar's current contract comes to an end in 2018 and PSG are willing to pay the player's buy-out clause of 192 million euro before a contract renewal, as any extension would include a raising of the buy-out clause.
The first official negotiations took place two weeks ago in Ibiza according to UOL, the player was accompanied by Wagner Ribeiro, one of his representatives, and they spoke with Nasser Al-Khelaifi, chairman and CEO of Paris Saint Germain. The meeting did not end in a definitive agreement, but both parties moved closer to a mutually acceptable offer.
Last week PSG announced the beginning of a new era at PSG, and with the departure of Ibrahimovich, a new icon of their ambition is required. "One day I'll tell you a secret", said Al-Khelaifi in a French interview last week when asked why PSG had failed to sign Neymar or Cristiano Ronaldo...