TORBE CASE
De Gea on sex case: "It's all lies"
De Gea gave a press conference after he was linked with a sex scandal to deny the entire affair and say he was very relaxed and continuing with Spain at Euro 2016.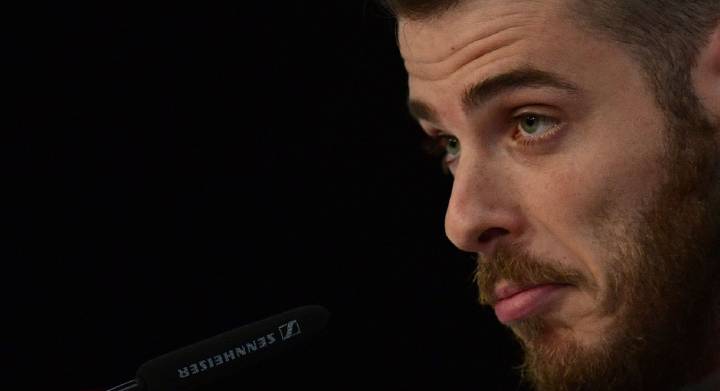 David de Gea gave a press conference at Spain's base on the Île de Ré after his name appeared in a police investigation into Spanish pornographer Ignacio Allende Fernández 'Torbe'.
According to information published in eldiario.es, a protected witness in the investigation said De Gea had organised a meeting in a five star Madrid hotel between herself, Torbe and two footballers, one of them Athletic Bilbao's Iker Muniain. According to the victim's account Torbe had demanded she have sex, along with another girl, with the footballers, who then threatened the girls to ensure they didn't say anything to anyone.
The Manchester United keeper took the opportunity at the press conference to deny everything that has been published in relation to the affair.
De Gea: "It's all false"
Asked about his reaction to what had been published De Gea said he was the first person to be surprised: "It's all a lie. None of it is true".
He was then asked how he felt about his name being mentioned in connection to the case and whether he felt strong enough to continue with the Spain squad. "Yes of course", he replied. "I've got lots of support from my team-mates. And as I said before it's all false. It's in the hands of my lawyers", he said. "Those who know me well, know that this is false; my family's mind is at ease".

De Gea was questioned over the fact the eldiario.es report refers to whatsapp messages to the alleged victim in the case, but he denied any knowledge, saying: "They can publish what they want, but it's not true" adding he was "keener than ever" to get on with playing football.
Asked if he knew where the story could have originated and whether he knew anyone mentioned De Gea responded: "I've no idea. It's just a way of trying to damage my image. I know it's false. I'm going to continue". He didn't respond to the question over whether he knew anyone involved.
Protected witness implicates De Gea and Muniain
De Gea gave the conference after Spanish portal eldiario.es published information this afternoon in which it was stated that a "protected witness" has implicated De Gea and Iker Muniain in the case, The article included extracts from the police report.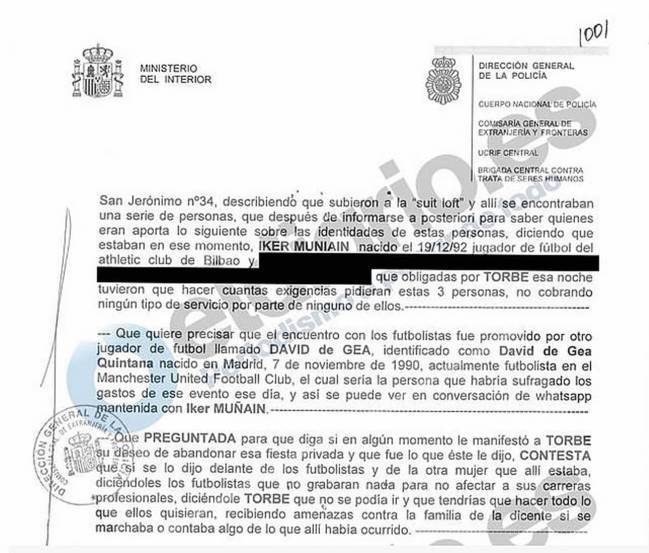 National Police sources have confirmed that the documents published by eldiario.es are authentic and are in the hands of the judiciary.
De Gea gives hastily arranged press conference
Before De Gea faced the press the two players who had been scheduled to speak, Aritz Aduriz and Héctor Bellerín, attended to the media with the Spanish team press officer telling the journalists present that the players would not answer any questions on the De Gea affair. Aduriz told the assembled media: "We would appreciate it if we are not asked about the Torbe case; we know absolutely nothing about it"
For some time after Aduriz and Bellerín spoke it wasn't clear whether De Gea would in fact be appearing before the media. Eventually the Manchester United keeper attended to the press at around 18.25 CEST, before then heading to a training session, which was scheduled for 18.30.