Real Madrid
Cristiano almost certainly to miss Madrid's European Super Cup
Following the injury that occurerd to Real Madrid's number seven in the Euro 2016 final, it now looks as though he will not be available for the match against Sevilla.Portugal vs Switzerland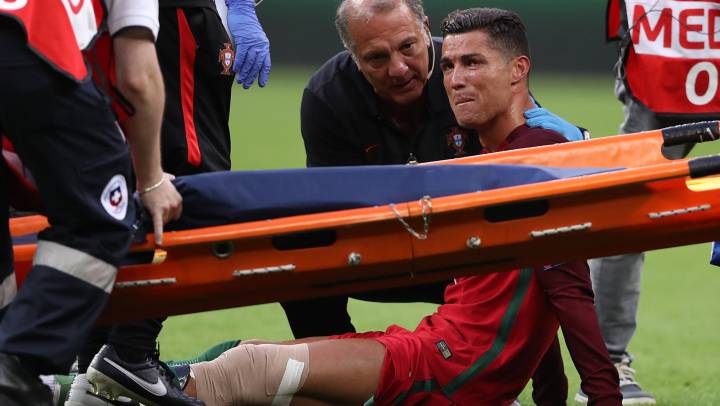 Cristiano Ronaldo Ballon d'Or 2016
After the injury early into the match against France for the European Championship title, Portugal and Real Madrid's Cristiano Ronaldo looks set to be unavailable for the Uefa Super Cup against Sevilla on 9 August in Norway.
Unless 100% no risks taken
Early estimates suggest that the forward will be out for at least one month after the ligament sprain to his left knee following the challenge by Dmitri Payet. The player is still to undergo more comprehensive tests which will give a better understanding of the time he will be need to recover although this type of injury can often mean six to eight weeks, however, Zidane will not take any risks with a player he still expects much of next season.
Due to Portugal's extended run in the Euros, Cristiano now has 19 days holiday before joining up with the rest of the squad for pre-season training and friendly matches. He is expected to be in New York on the 31 July.
In other injury news
Keylor navas and Danilo are nearing the end of their recovery and expect to be fit to join Zidane's first training session on Saturday 16 July. They should also feature in the three warm-up games ahead of the SuperCup against PSG (July 27), Chelsea (July 30) and Bayern Munich (August 3).