Djokovic, Murray eyeing Olympic glory in Rio
The top two players in the world are the clear favourites to claim gold at the Games. In the women's draw, Serena Williams will be the player to beat.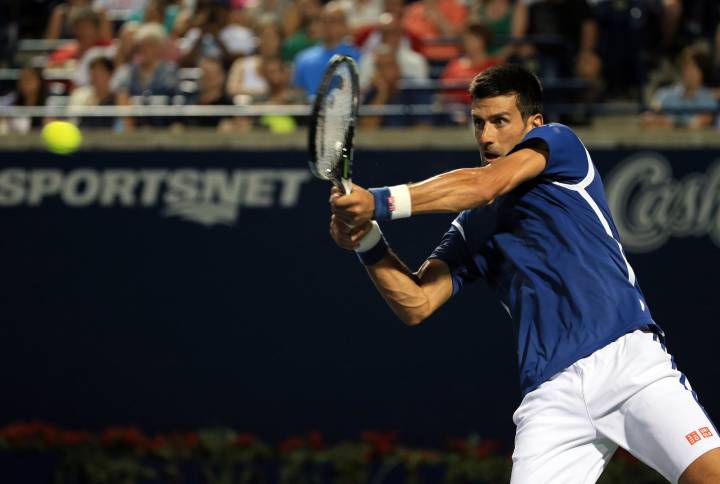 Fresh from winning a first Grand Slam title in three years on the hallowed grass of Wimbledon, Andy Murray is eyeing another slice of history in Rio as he seeks to become the first player to win consecutive Olympic golds.
But to replicate his London Olympics triumph Murray will need to find a chink in the armour of Novak Djokovic, the proud Serb who has dominated men's tennis in recent years and now has his eye on the only major honour to elude him.
In recent years Murray has struggled to hold his own in the rivalry against childhood friend Djokovic, who defeated him in the 2016 Australian and French Open finals to become the first man since 1969 to hold all four grand slam titles at once.
Djokovic's maiden French Open title elevated the Serb, a winner of 12 grand slams, to the pantheon of tennis greats but a lacklustre third-round exit at Wimbledon has offered hope to Murray and his other rivals that his dominance may be ebbing.
"Winning medals for your country is as good as it gets," said Murray, who in 2012 became the first Briton in 104 years to win a men's singles gold medal at Olympics.
Three-time grand slam winner Murray will be hoping to improve on his 24-10 career match record against Djokovic in Brazil, where the two men are favourites to take gold.
Roger Federer's hopes of winning a men's singles Olympics gold to go with the doubles title he won in 2008 are at an end, however, after the 34-year-old pulled out of Rio – and the rest of the season -- to undergo rehabilitation on his left knee.
In the women's game, 22-time grand slam winner Serena Williams is hot favourite to retain the Olympic singles gold that she won for the first time in 2012.
Williams, who won three Olympic doubles gold medals with sister Venus, underscored her dominance of the women's game this month by lifting her seventh Wimbledon title.
Germany's Angelique Kerber and Spain's Garbiñe Muguruza have contested the last four grand slam finals against Williams and are expected to be her main challengers in Rio.
But Russia's Maria Sharapova, who lost to Williams in the 2012 final, will miss Rio as she is still serving a two-year ban for failing a drugs test.