Real Madrid round-up: Pepe, Odegaard, Mariano, Llorente
Pepe will sit down with the club next week for contract extension talks, while Real Madrid Castilla stars Odegaard and Mariano are set to leave imminently on loan.Copa del Rey live:Quarter Final Draw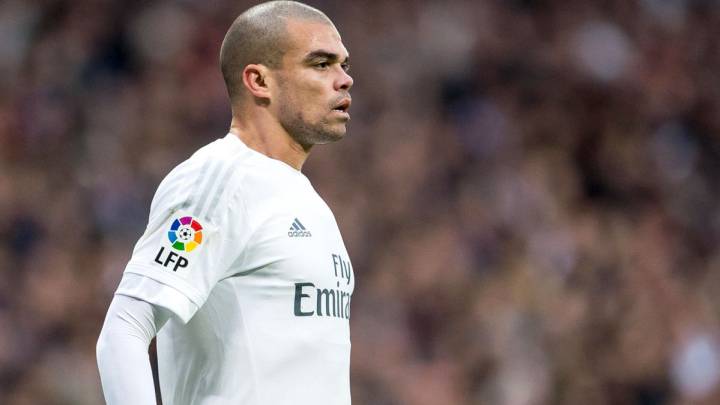 Pepe to hold contract extension talks
Portuguese defender Pepe (who played 31 games/2,734 minutes last season) is again expected to be Zidane's first-choice centre back along with Ramos ahead of Raphael Varane when the new La Liga season gets underway. However, the 33-year old's contract runs out in June; a situation that if remains the same will mean Pepe can negotiate with other clubs as of January and leave on a free at the end of the season. Real Madrid, though, don't want that to happen. Both sides are set to sit down in the next week or so and Pepe is expected to sign a one-year extension until 2018. It could all even be wrapped up within in seven days' time if talks go well. Watch this space.
Odegaard on his way to Rennes?
Martin Odegaard's departure from Real Madrid is seemingly imminent. While West Ham and Bayer Leverkusen have been strongly linked, it now looks as though France will be his destination. According to Norwegian daily VG, Rennes are set to acquire the services of the 17-year old on a season-long loan. The deal could even happen this weekend, depending on the outcome of Real Madrid's appeal against a FIFA embargo, which is due to be revealed on Saturday.
Mariano awaits his next destination
Mariano is the other young Real Madrid starlet who's been attracting significant attention in this transfer window. The striker scored 25 goals for Castilla last season and made a good impression on the club's preseason tour, netting against Chelsea. Villarreal are among the strongest contenders to take him out on loan and give him vital first-team experience, but Porto and Malaga are also interested. Alavés, where the Dominican's Castilla strike partner Marcos Llorente has gone for the next year, are watching from afar due to the high-cost of a deal. Indeed whoever takes the plunge on Mariano will have to cough up for his €2 million a year salary.
Llorente tipped to "do an Asesnio"
Talking of Marcos Llorente, the 21-year old is being tipped to 'do an Asensio' this season on loan at Alavés. Asesnio, who went on loan to Espanyol last season has come back into the fold and has been a sensation in preseason, with no end to the list of people singing his praises, and is now tipped to play a starring role at the Bernabéu next season (likely at the expense of James, or Isco). Llorente, who's the grandnephew of the legendary Gento, will want to make a similar impact at Alavés and come back to Real Madrid next season to stay on for good. Zidane is a big fan of the youngster and Llorente could even find himself in the white shirt this season if Los Blancos suffer an injury crisis: it's written into his deal that Madrid can call him back in January if needs be.