BARCELONA
Reina denies Barcelona reports
Napoli keeper Pepe Reina has rubbished rumours he's offered his services to fill the hole left by seemingly Man City-bound Claudio Bravo.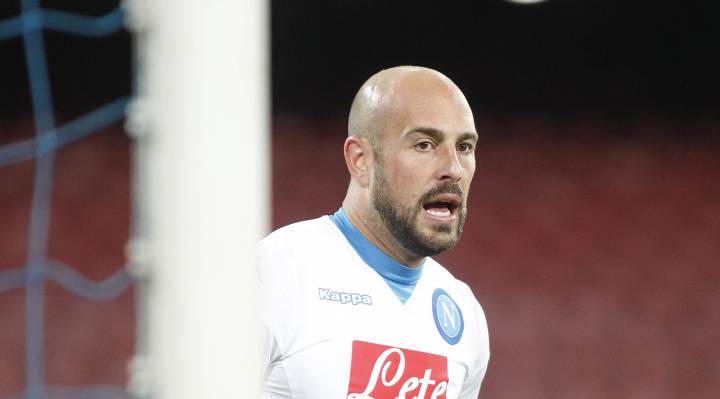 Napoli goalkeeper Pepe Reina has vehemently denied reports that he has offered himself to Spanish champions Barcelona as a replacement for Claudio Bravo.
Catalonia-based daily Sport on Tuesday claimed the Spaniard, who began his career at Barça, had put himself forward as an option for Los Azulgranas if Bravo completes a widely expected switch to Premier League side Manchester City.
"I haven't offered myself to anybody!!"
But Reina took to social media on Wednesday to scotch the rumours, insisting that his focus is on Napoli's Serie A opener with Pescara at the weekend.
In a message posted on his Twitter account, the 33-year-old wrote: "Rubbish!! I haven't offered myself to anybody!! Enough lies... Forza Napoli always!! Now let's prepare for Sunday! Clear?"
Cazzate!!non mi sono offerto a nessuna parte!! Basta di bujie... Sempre e comunque Forza Napoli!! Adesso prepariamoci per domenica!👌 chiaro?

— Pepe Reina (@PReina25) 16 August 2016