Rennes coach: "There's nothing done over Odegaard"
Rennes coach Christian Gourcuff has moved to cool rumours surrounding Martin Odegaard's proposed loan move from Real Madrid to the French side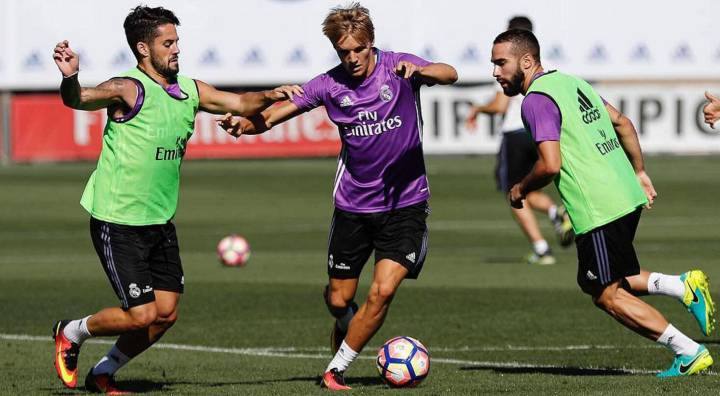 Martin Odegaard is all set to leave Real Mdrid on loan for another European club this summer, but it's still not clear when and to what side. In the last week or so, Rennes had become the number one contender for the Norwegian's signature, but now the coach of the French club, Christian Gourcuff, has left any certainty about the deal up in the air, saying "At the moment, nothing is done for Odegaard."
According to L'Equipe last weekend, the season-long loan has been all but made official, with Gourcoff even declaring: "[Odegaard] will help us with his skill and experience. We're going to get a player of a high level. Real Madrid want him to develop, and they don't just want him to go to any club. We have an opportunity and we're going to take advantage."
Move still expected to go through
Despite the fact that Gourcuff has moved to cool the Odegaard rumours, it is still expected that Odegaard's loan to Rennes will go through. Although the player would prefer to go to Liverpool, Zidane has other ideas, wanting Odegaard to continue his development in France.