Zidane: "James improved the team; he's staying here"
"James and Lucas made the team improve - that's what substitutes are for. The players grew right up until the final whistle and that's what matters", the Madrid coach said.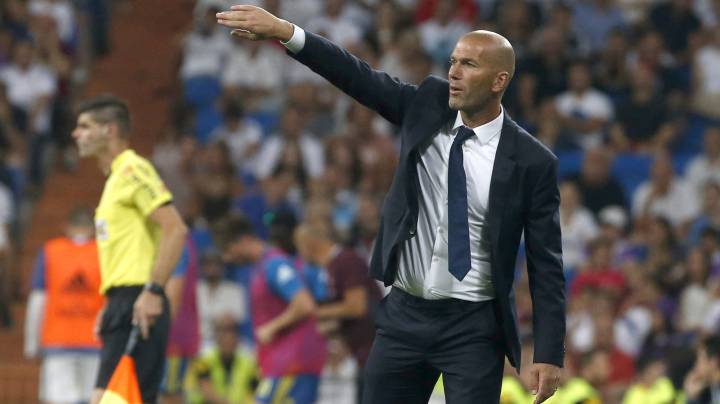 Zinedine Zidane confirmed that in spite of interest from Juventus, Chelsea and Arsenal, James Rodríguez will be staying at Real Madrid after the team clinched a 2-1 win over Celta this evening at the Bernabéu: "James improved the team; he's staying here".
Wake-up call in the second half; Lucas and James - game changers: "Both of them did improve the game a little for us. That's what substitutes are there for, to improve the team. The players grew towards the end and that is what is important".
James: "He looked good to me and that wasn't easy in a game like this. He had a chance to score. He's staying".
The team without ideas and lacking rhythm: "We didn't shine, that's true and there is always a chance that in some games we won't play like we want. That's a part of the work we have been doing. We can improve but I'm happy with how we have performed at this start of the season. We've won both of our games and the Supercopa. Now we are going to rest, even though there's the international fixtures".
The defence: "The heat affected both sides. We had a difficult game against a side who were much more complicated than we expected - especially in attack. We can't always win easily. Easy games don't exist. I'm happy with the three points and the attitude the players showed".
Morata and his sustitution: "He played very well, a very complete performance. He scored one goal and could have grabbed another.; I'm happy with him. I brought Mariano on to give the team some fresh legs, because he could help us defend more and we could take advantage of his acceleration".
Celta: "A lot of the time they know how you play, they knew how to block Marcelo and Carvajal".
Taking Modric off: "He exerted a lot physically and we need some freshness. He looked good, he created chance for us but he was a little off the pace compared to the others".