BARCELONA
Barcelona invest 91 million: Alcacer, Gomes, Umtiti, Suarez
The average age of the new Barça signings is 23.3 years old. The squad appears to now be complete with the 30 million euro signing of Paco Alcácer from Valencia.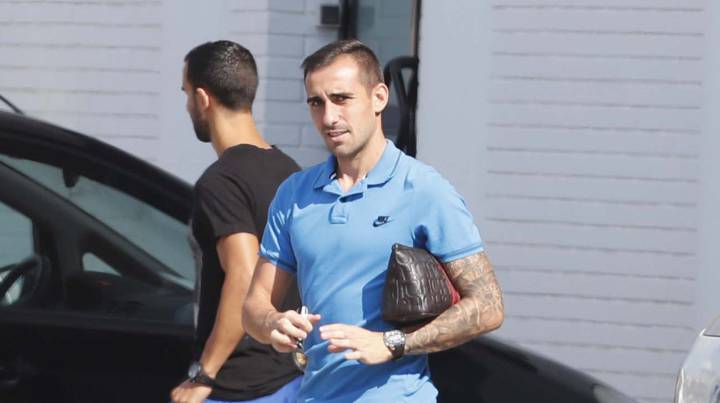 Barça have completed their footballing jigsaw ahead of the 2016-17 campaign with the signing of Paco Alcácer from Valencia for the value of 30 million euros. In total transfer fees the club has spent 122.75 million euros and has recouped 31.6 million in sales .
This summer has seen several new faces joining the Blaugranas as well as the most recent 'fourth striker' Alcácer. André Gomes (35m), Umtiti (25m), Digne (16.5m), Cillessen (13m) and Denis Suárez (3.25m) will all be hoping to have an impact at the Camp Nou with considerable differences in playing time. In exchange for them, the club has said "adeu" to goalkeeper Bravo (18m) to Man City and also Bartra (8m), Halilovic (5m) and Adriano (0.6m). This gives a net spend of 91.15 million although Bartomeu stated on 4 July that the Umtit outlay would be incorporated into last year's budget. The key to the new signings though seems to be youth.
Culé rejuvenation
The average age of the six new signings at the Spanish champions is 23.3 years old and this includes new goalkeeper Cillessen at 27, relatively young for his position. None of the outfield players have reached their 24th birthday with Umtiti and Denis Suárez both 22 and Digne, André Gomes and Alcácer all having celebrated their 23rd birthday this summer. A fresh look then to the Barça squad which, taking the starting eleven that took to the field in their most recent outing at San Mamés, had an average age of 26.45. From those expected starters, Iniesta (32) and Neymar (24) would affect this further.
Statement of intent
The investment of over 91 million euros is the second largest in Barça's history, behind only the spending spree of 2014 when under threat of Fifa sanctions. In that summer the Catalan club spent almost 170 million on Ter Stegen (12m), Mathieu (20m), Luis Suárez (82m), Vermaelen (19m), Rakitic (18m), Douglas (4m), Bravo (12m) and Halilovic (2.5m).