TENNIS | DOPING IN SPORT
...Nadal responds: "I was granted permission, so it's not illegal"
The Spanish tennis star replied to the Fancy Bears leak: "If I have taken anything at any point, it was because I was given permission, and that's all there is to it".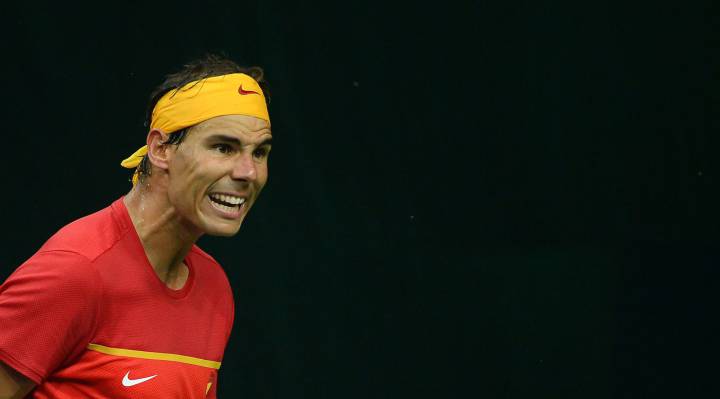 Nadal replies to Fancy Bears leak

Rafael Nadal wasted no time in coming out to defend himself in reponse to information leaked by Russian hacking group Fancy Bears which detailed the Therapeutic Use Exemption (TUE) which the Spaniard was granted at two different points in his career.
"If I have taken anything at any point during my career it was because I asked for and was given permission to do so; under that premise, it is not illegal" Nadal said. "Never in my life have I taken anything to enhance my performance. It is simply that doctors granted permission for me to take a product to help my knee".
On both ocassions when Nadal was given an exemption he was not competing and out of the game for lengthy spells.
Nadal added that the situation hasn't created any distress for him personally, apart from the media storm... "The only distress is that all of this is being published in newspapers. It gets very boring and tiresome - there's no need for this demagoguery. The hackers shouldn't be revealing these things as though it's some big secret. I've always said the same, there's no need for a hacker to come along and publish a private issue; if the results from every doping control were published, all of these discussions wouldn't happen, it would be completely transparent".