Toure's agent Seluk says Pep treats "his players like dogs"
Yaya Touré's agent has gone on the offensive against Pep Guardiola again, attacking him over his treatment of his players.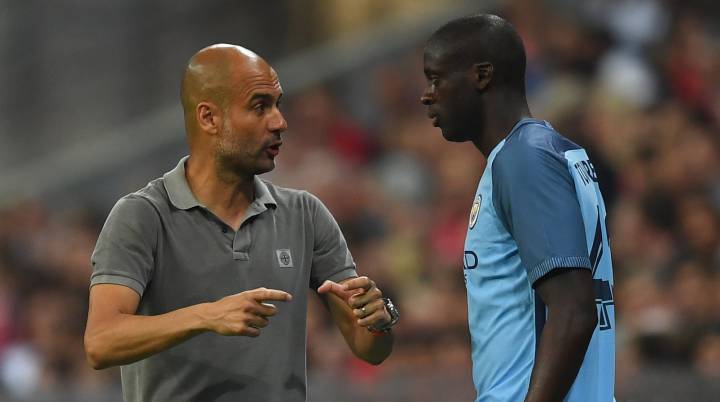 Seluk attacks Guardiola again
Yaya Touré's agent, Dimitri Seluk, has continued his attacks on Pep Guardiola, Manchester City coach, saying he treats his players "like dogs".
"Guardiola thinks he is already god"
"Pep Guardiola -- he thinks only about himself. He thinks he is already God". said Seluk. "He won with Barcelona many titles but Yaya also won the same titles with Barcelona. Pep thinks now he has won everything and he can do what he wants. For me, very strange things [have happened] in Manchester City because Yaya played with them many years, [Joe] Hart played with them many years, I don't know, [Vincent] Kompany played many years, and [in] comes a new coach and says, 'Okay, these players out like dogs.'" said the agent.
Touré free to sign pre-contract in January
Touré is in the final year of his contract and free to sign a pre-contract in January with another club. Seluk has been attacking Guardiola for not including Touré in his Champions League squad, while the Man City coach has said Touré won't play until he apologises on behalf of his agent.
Seluk compares Guardiola to Communist Party
Seluk also compared Guardiola to the Communist Party in the Soviet Union: "Everybody can speak what they want. We are in an open country. I was born in Russia, there was the Communist party. I know when it is not possible to say anything, but I am sorry, I am now in Europe, in England. Guardiola, if he wants to live in a country where it is not possible to say anything, he must change country."
Yaya already has offers
Seluk is also convinced that Touré will move on from Manchester City without a problem: "I am sure in two months we will have many offers. I already have a few offers for Yaya. He can play five or six years without any problem. I am sure some clubs in England, in France, in Italy, in Spain will want him. Already [clubs in] United States, China invite Yaya but I think Yaya will play in Europe more years."
Manchester City declined to comment on Seluk's latest statements.