Piqué: "I'll leave the national team after the 2018 World Cup"
"I've had the idea in my head for a while now. I've always given 100% on the pitch and although there are those who are grateful, there's certainly people who don't want me there".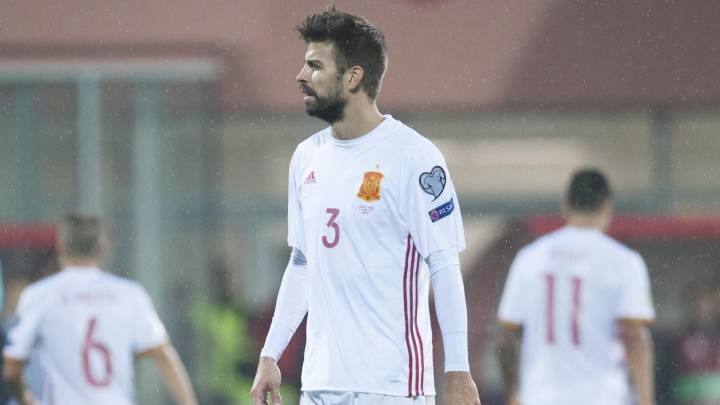 Gerard Piqué announced this evening following the Albania game that he intends to leave the Spanish national team after the conclusion of the 2018 World Cup to be staged in Russia. The Barça defender speaking in the mixed-zone at the conclusion of tonight's match in Shkoder was annoyed after more social media controversy this evening and stated that clearly there are people that "don't want me in the national team".
Fed up of the limelight
"Yes, it's certainly tiring. The Russia World Cup will be my last tournament with the Spanish national team. This is not a decision I've taken today but something from a while back. I've always given my all and there can be little doubt about that. There are clearly people who feel it better if I'm not a part of the international set-up. I'm excited about playing in Julen's team and for that reason I'm not going to pack things in today. We've started together and we'll finish together".
Piqué set to leave "La Roja"
A hot-headed decision?: "I've been contemplating this for some time now. I've always given my best on the pitch and whilst there are certainly those who appreciate what I've done, there are also some who clearly don't want me there. I've been giving it plenty of thought, it's not a rash decision. I feel that this will come to an end at the end of Russia 2018. There are two years left so the plan is to enjoy it to the maximum. To win two World Cup's would be incredible".