ATLÉTICO 2 - 1 ROSTOV | SIMEONE
Simeone: "I made poor decisions, I'm going home annoyed"
The Argentine coach took a long look at himself for his line-up choices, tactics and how he responded during this evening's meeting with Rostov.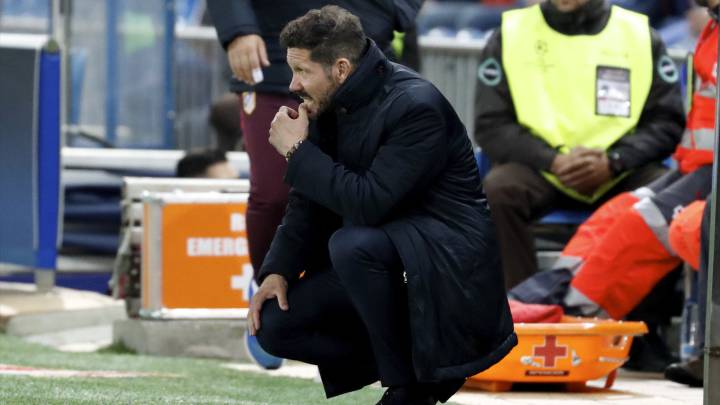 Self criticism

Diego Simeone was the first to raise his hand and say he got some things wrong in his gameplan for Tuesday's Champions League meeting with Rostov. His Atlético side are through to the next round with two group games left to play, but he was less than satisfied as he chatted to reporters after the match.

What are your intial thoughts on this win?
It was a very complex game, as we knew it would be. Our opponents this evening aren't known for losing by big margins. The players resolved the game well. The coach, which is me, made poor decisions and it was the players who sorted it all out on the pitch.
What do you mean?
I took several bad decisions at various points of the game and I'm going home feeling annoyed with myself for that. I don't want to go into it, I'll chew it over when I get home.
Reason to feel happy
Atlético have gone four seasons qualifying from the group stage.
The group is complicated for the rivals we have to face. The way these lads we have compete fills us with pride. This is another important step for us.
Were you miffed about conceding immediately after scoring?
We knew that if we lost the ball through the middle we would be leaving ourselves wide open. And that's how we conceded that goal.