Doctors tell crash survivor Neto that he'll play football again
The father of plane crash survivor and Chapecoense defender Helio Neto has revealed that doctors have told his son he could return to the field. There's good news for Neto's fellow teammates too.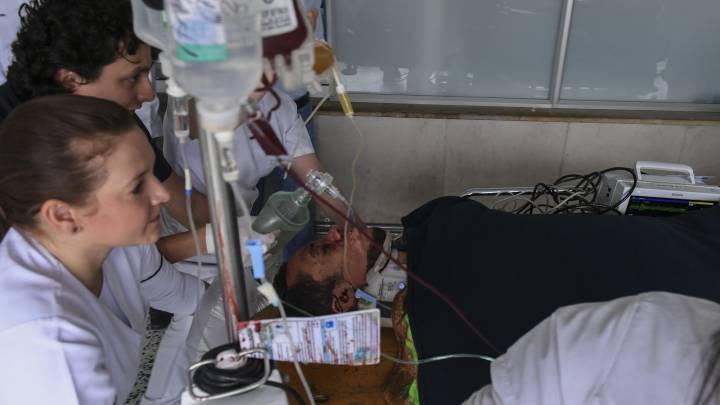 Three of the survivors of the plane crash in Colombia which killed 71 people on Tuesday, including the vast majority of members from Brazilian football team Chapecoense, have finally received some better news as they recover in hospital.
No wheelchair for Ruschel
Defender Alan Ruschel discovered on Thursday that the damage taken to his legs in the crash may not be serious enough to confine him to a wheelchair for the rest of his life, while even more positive news awaited fellow teammate and survivor Helio Neto on Friday after doctors told him that he could play football again.

Neto has chance of returning to field
The centre-back was rescued from the wreckage and arrived at hospital with a traumatic head injury. However, luckily the 31-year old hadn't developed any blood clots on the brain. And such has been the progress of recovery in the days after the tragedy that doctors have even given Neto hope of stepping back onto the field again.
"I can inform with much satisfaction and happiness that my son is getting better and better," said the footballer's father on Facebook on Friday morning. "They've just operated on his legs and the doctors have assured that he will be able to return playing football."
Follmann to keep his left leg
The good news doesn't end there either. Chapecoense goalkeeper Jakson Follmann – who was one of the first survivors to be found and brought to the emergency room – has been told he will not lose his left leg. Follmann already had his right leg amputated owing to the grave injuries suffered in the accident.