Images of the dubious offside positioning for Luis Suarez' goal
The goal stood but the images show that when Neymar swung the free in, Luis Suarez was standing in a ducious position.Juventus-Barcelona live online: ICC 2017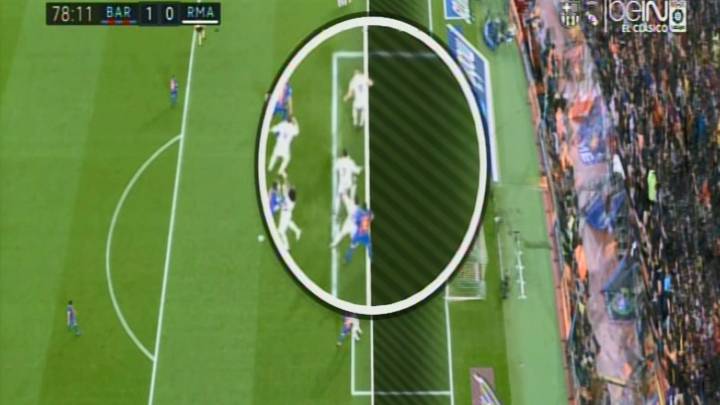 As the images show, Luis Suarez looked to be in a dubious position when he gave Barcelona the lead against Real Madrid in El Clásico. The Uruguyuan striker was a little bit in front of Karim Benzema, who was Real Madrid's last player.
Legitimate goal?
The goal stood and you could argue that Raphael Varane could have done better as he turned his back to the ball but if Suarez was, in fact, offside, it would make the point moot.

There was much debate over the referee, Carlos Clos Gomez, for the tie and there were some big decisions made on the day. He turned down at least three penalties during the game but in general, he kept control of a usually fiery affair. It will be interesting, however, to see what Zidane says about the goal and whether he thinks it was offside.